Trousers are key to getting this seasons style on point. As the season's change, so should what you wear below the waist. Trouser styles for men can and should vary from those warm months to the more chilly autumn and winter seasons. As a man, you should have a few different styles of autumn and winter trousers on standby in your wardrobe, ready for the different situations you may find yourself in.
Here, we've listed some of the best autumn and winter trousers for men. These are the styles that you need this season.
---
Chinos
Chinos have stayed relevant for some time and worn cross seasonally in the warmer months the cooler one too. They a versatile to say the least.
How to wear your chinos? Dress a tan coloured chino with a casual shirt, knit jumper, and casual brown leather boots. You could swap the knit jumper for a casual blue blazer, and finished off with a blue pea coat.
Chinos come in a variety of hues. Sand or a tan hue is perfect for a winter casual look, however, if you want to smarten up your look, opt for darker hues, such as navy blue. Wear your navy blue chino with a white dress shirt, brown or tan leather oxfords and finished off with a blue or black peacoat for a more polished put-together look.
Our pick this season is a tapered fit tan chino by British fashion house Paul Smith.
BUY NOW FOR £129
---
Denim Jeans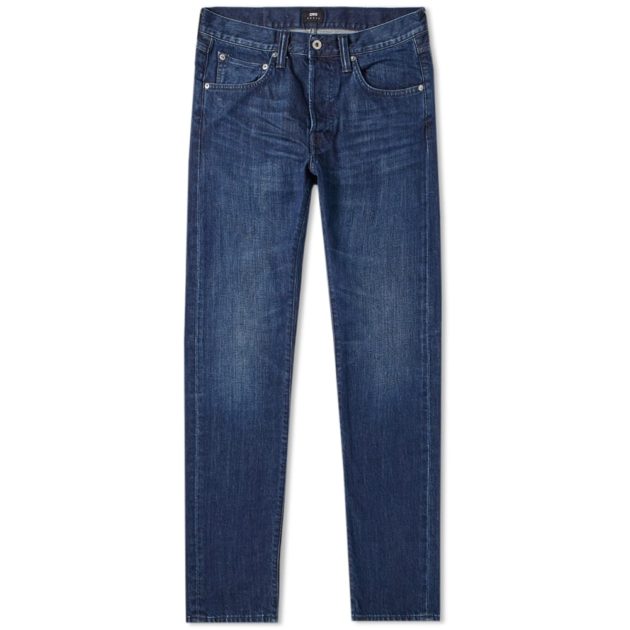 As a staple for most men, denim jeans are suited to the cooler seasons provided you get the right style. Heavier weight denim may be more suited to autumn and winter, giving you greater protection from the cold.
We have two main style tips for denim jeans this season. The first is to opt for darker shades – dark blue hues are best. Light wash denim can work with the correct outfit, but darker hues just suit this season better.
The second, go for a straight cut or tapered jeans. A straight cut is much more in keeping with the season though they fit better on some men than others. If you are the latter, then a tapered fit may suit you better.
Our pick is Japanese label EDWIN, with their popular ED-55, as seen above. Constructed from 12oz of Kingston blue denim, the jean silhouette offers a relaxed tapered fit that sits comfortably at the waist.
BUY NOW FOR £65
---
Wool Trousers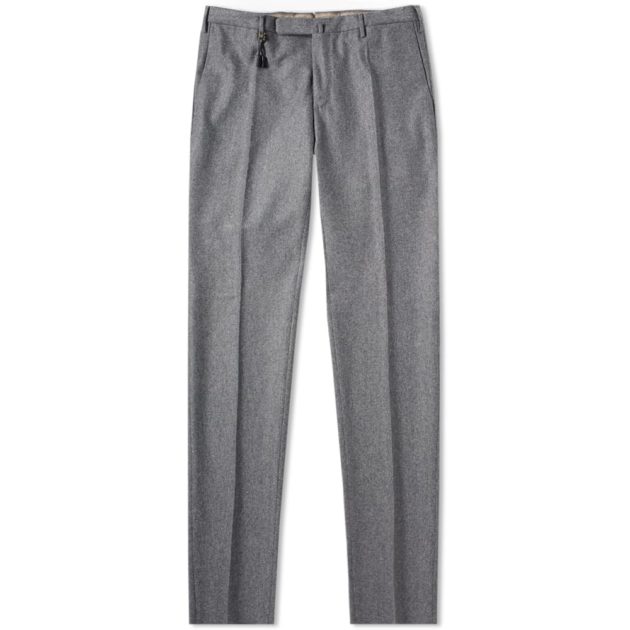 This style never seems to fade. Wool trousers must be in your autumn/winter arsenal. A favourite among fashion bloggers, this is a trouser style that will really elevate your style game worlds over. You will likely see these dressed with a pair of sneakers for a compelling, uber cool, smart-casual look.
Traditional looks can be pieced together just as well with wool trousers. Simply swap out your sneakers for a pair of brogue boots, put on a white button-up shirt, a waistcoat, and finish off with either a wool blazer jacket or better yet, an overcoat to match.
These smart-casual flannel wool trousers by Incotex would make the perfect inclusion to any autumn & winter wardrobe.
BUY NOW FOR £189
---
Cord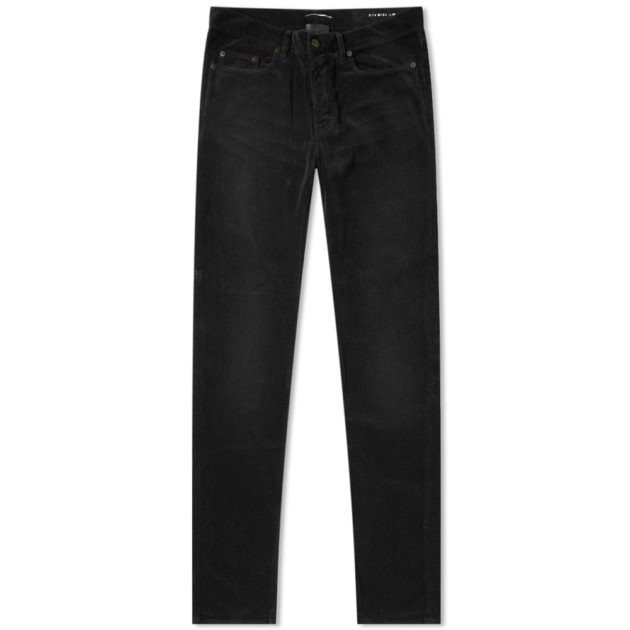 No longer are corduroy's undoubtedly retained and used exclusively by your grandpa. Corduroy trousers have made a comeback, but this time those baggy cut styles are out, with more apparent modern slim cut styles taking its place.
A tan corduroy worn with a casual shirt, thick wool cardigan, and pair of chunky boots, will give a quintessentially relaxed winter look.
Equally, you could opt for something a little more modern, pairing your black slim fit cords with a white tee, trainers, and a denim jacket with a shearling tipped collar.
Saint Laurent brings this black pair of corduroy trousers. A slim fit cut with classical finishing touches would look perfect for a modern-classic fusion.
BUY NOW FOR £255