British shoemakers are without a doubt some of the best in the world. The home of British shoemaking, Northamptonshire, is once again seeing a revival, maybe thanks to the high esteem that traditional British manufacturing, tailoring and that quintessential Britsh style have obtained once more in recent times.
British made footwear with its heritage, premium materials, traditional production techniques is seen as the gold standard in men's shoemaking.
With refined British tailoring, it's only proper to pair an exquisite British tailored suit with the best in men's British shoes. There are a number of exceptional men's British shoemakers' that you should explore. Anyone of them with their distinguished traditionally-made shoes would make a great inclusion to any man's wardrobe, solidifying and exemplifying that unique and classic British style.
Crockett and Jones
Founded in 1879 by Charles Jones and Sir James Crockett in Northampton, England. Receiving a royal warrant in 2017, by HRH Prince Charles was definitely a pinnacle in the shoemakers history, defining them as one of the most prestigious in the world by all means.
By the 1930's when the business was in their third generation of founders, still a family business, production was an impressive 15,000 pairs of shoes each week.
With 11 Crocket & Jones retail stores throughout London, Birmingham, Paris, Brussels and New York, they are one of the more contemporary showcasing designers. Being the more exclusive British shoemaker is only reaffirmed by being the shoe of choice for the James Bond film, Skyfall, where James Bond (played by Daniel Craig) wore Crockett & Jones in true British style.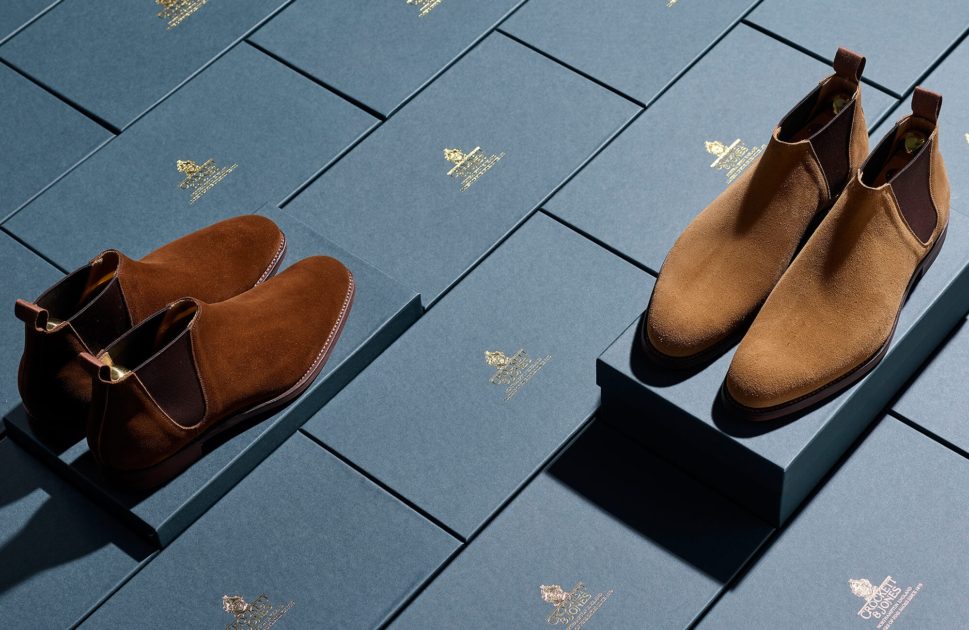 Church's
In 1873, Thomas Church and his three sons founded Church's, in Northampton, England. Its main manufacturing base in Northampton has estimated weekly production capacity of 5,000 pairs per week where 70% of which gets exported all around the world.
In 1910, Church's offered special lasts to U.S. retailers like Lords and Taylor, bringing the English shoes into the country, where they made their way across America, appearing first in America's West Coast and finally in 1929, opening their its first store abroad on Madison Avenue in New York City's Manhattan.
The family business was taken over in 1999 by Prada, and since then the number of outlets has expanded worldwide.
Once more an English shoemaker gets the approval of excellence from one of Britain's most prestigious exports – James Bond. Pierce Brosnan as the charming James Bond wore Church's shoes to perfect his character as an English gentleman with his fine dress and impeccable style.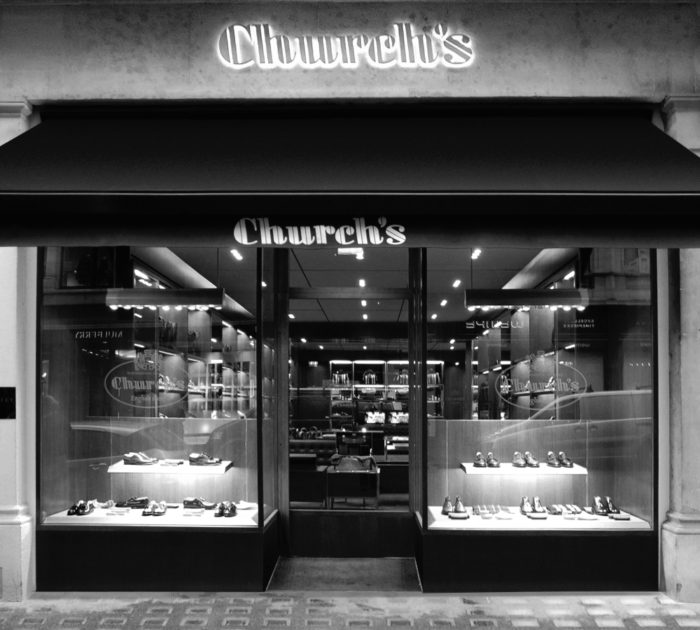 John Lobb
Founded in 1866 by John Lobb, a Cornish farm boy whose craft made him an adored figure amongst the European elite. Known for crafting the finest footwear for royalty and gaining the royal warrant as a bootmaker to Edward, Prince of Wales. John Lobb was firmly apart of the opulent Edwardian era of which the Prince, as King Edward VII, would prove himself as a gentleman of an exquisite sense of style leading to many kings, actors, singers and business moguls to emulate his style at that time, such as the great Frank Sinatra.
Opening the first shop in London and then follow its success they opened their second shop in Paris in 1902.
In 1976, Hermés Group acquired the John Lobb Paris shop and was allowed to use the John Lobb name commercially. Hermés expanded production of the ready-to-wear shoe range, exporting them around the world.
The John Lobb London bespoke workshop operates independently and is still family-owned and hand-makes shoes one pair at a time. If you want a truly authentic British made-to-measure shoe then John Lobb is definitely one to consider, and what more, with two royal warrants currently to its name you can guarantee that you'll be slipping into the finest footwear in the world.
johnlobb.com / johnlobbltd.co.uk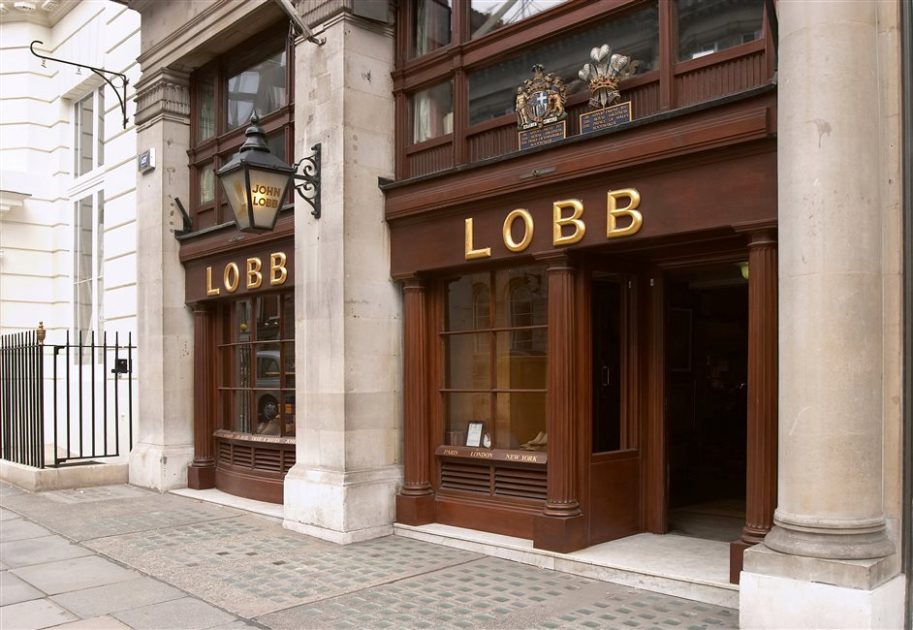 Tricker's
One of the oldest established shoemakers in England, Trickers is renowned for the impeccable quality shoes and country boots. They were the bookmaker of choice for the farm and estate owners and landed gentry during the early 1800's.
Established in 1829 by Joseph Tricker in Northampton, the shoemaker has remained within the same family to this day, five generations on. Joseph's son-in-law, Walter James Barltrop headed the business from its early age. At seven years of age, he had created a boot, whilst simple in execution it paved the way to the exceptional quality waterproof country shoe and boots that Tricker is known for today.
In 1904 they opened a new factory where they still to this day operated from. Their commitment to making shoes and boots of outstanding quality means that many traditional techniques of manufacturing remain in use. Their traditional summer Derbies and winter boots are handmade using a 260-step process by some of the best craftsmen in the industry.
They produce over 1,400 pairs of shoes and boots a week, with their biggest selling being the brogue. If you are going to invest in a quality boot for the summer of wintertime then Tricker's is perhaps the shoemaker of choice. They are crafted with exceptional standards meaning your boots will really last for years to come.
A royal warrant was granted to them in 1988 as they were supplying Prince Charles with their footwear, this endorsement further reaffirms Tricker's as one of Britain's and world's best shoemakers.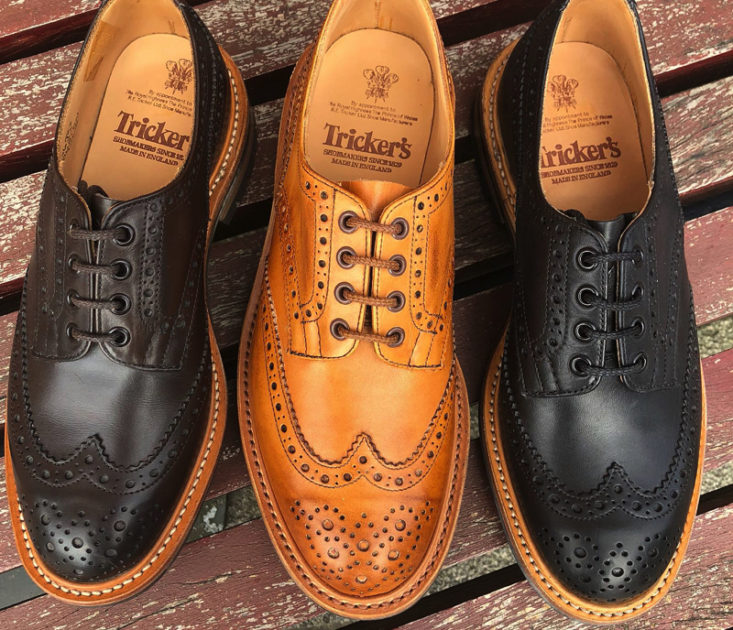 Grenson
Founded in 1866 by William Green, the Northampton-based shoemaker was one of the first in the world to use Goodyear Welt method of shoemaking at their factory. When William died he left the business to his son, CAK Green. In 1913, they changed their name from William Green and Sons to the now iconic Grenson for a more modern brand name.
Producing thousands of boots for British soldiers during both WWI and WW2, including Allied forces during the second world war too. At this point, they were employing nearly 500 craftsmen and women to produce the shoes and boots. One of their more interesting styles was the flying boot, made for soldiers incases they got shot in enemy territory, they could simply unzip the leg of the boot to make running somewhat more bearable in such scenario.
Since the mid-2000's Grenson have found their way into some of the most luxury retailers in the world, stocked by the likes of Harrods, Liberty and Selfridges.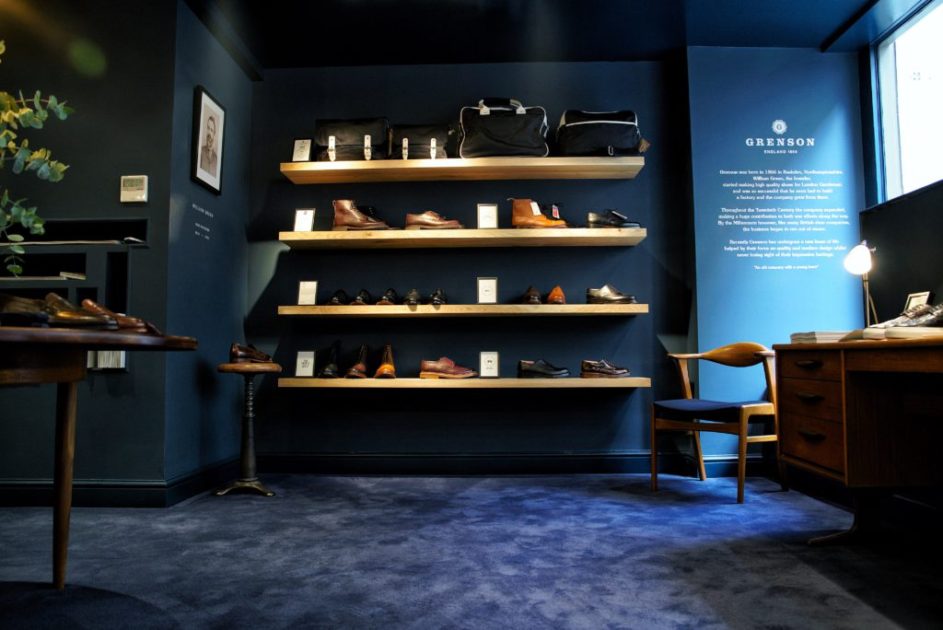 George Cleverley
Founded in 1958, in Mayfair, London by George Cleverly.
George Cleverly is indeed a much later established shoemaker compared to some of Britain's very best, however, just like some of the longer established brands, they too use similar traditional manufacturing techniques to produce some of the finest shoes in the world. Former notable clientele includes Sir Winston Churchill, Ralph Lauren, Alexander McQueen and David Beckham.
Their current workshop & store is located in London's Royal Arcade. The location is where they produce most of their bespoke hand-crafted shoes. A tiny workshop in the upper floors above the shop, however small it may be they have seemed to have mastered the space quite well, making an exceptional standard, distinct footwear – their signature style being the chiselled toe.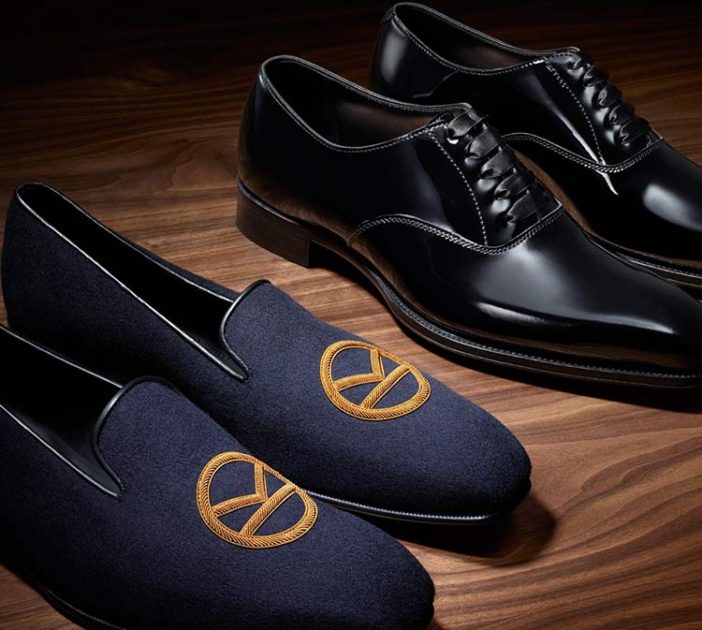 Loake
Three brothers, John, Thomas, and William Loake, founded Loake shoes in 1880, setting up a factory in Kettering, at the heart of Northamptonshire, where it still can be found today.
Loake's contribution to the war effort includes manufacturing boots for the British Army and Cossack boots for the Russian Army during the first world war. The second world war saw Loake producing boots for British forces once again, this time supplying them to RAF and Naval officers. At its peak, they were producing 2,500 pairs of screwed and stitched boots a week.
A Goodyear Welted Loake shoe can take up to eight weeks to produce. Some 130 skilled craftsmen, up to 75 shoe parts and 200 different operations are involved.
Loake has held a Royal Warrant since 2007 through supplying HM The Queen, a prestigious recognition of the shoemaker's mark of quality.