Fashion can be a challenge to navigate even for the most versed of men. Canali has captured and embraced the spirit of Italian design all the while turning into effortless style for the modern-day man. When we think of Italian design, we think of effortless simplicity, a pasta dish, however simple it may be it's always so satisfying – why? It's because the Italians focus instead on quality craftsmanship for an unmatchable design of purity and elegance combined.
Canali has been a purveyor of luxury menswear since 1934 after establishing themselves close to the epicentre of Italian fashion – Milan. To this day they are still a family-run business and now into their third generation, their long-standing traditions, premium quality and excellent craftsmanship are only strengthening.
Canali exemplifies the best traditions of Italian style. Now specialising in both formal and casual wear, providing a diverse range of menswear, from suits to denim, coats and jackets, exquisite knitwear, to accessories and bespoke tailoring. With a focus on classic styles and fine detailing that could lure almost any man.
Their latest Autumn/Winter 2017 collection is a showcase of slim silhouettes and contemporary cuts that give timeless pieces a modern update.
One of our favourite items from their latest collection is, without doubt, their navy blue cashmere crewneck sweater. And we will tell you why you need to get your hands on one.
Canali pride themselves on using the finest material and their cashmere can be considered some of the best in the world. This Made In Italy piece of understated luxury is guaranteed to keep you both warm and stylish throughout the season.
It is one of the most versatile items of clothing that a man can own and the classic navy hue will ensure that it matches with almost anything in your winter wardrobe.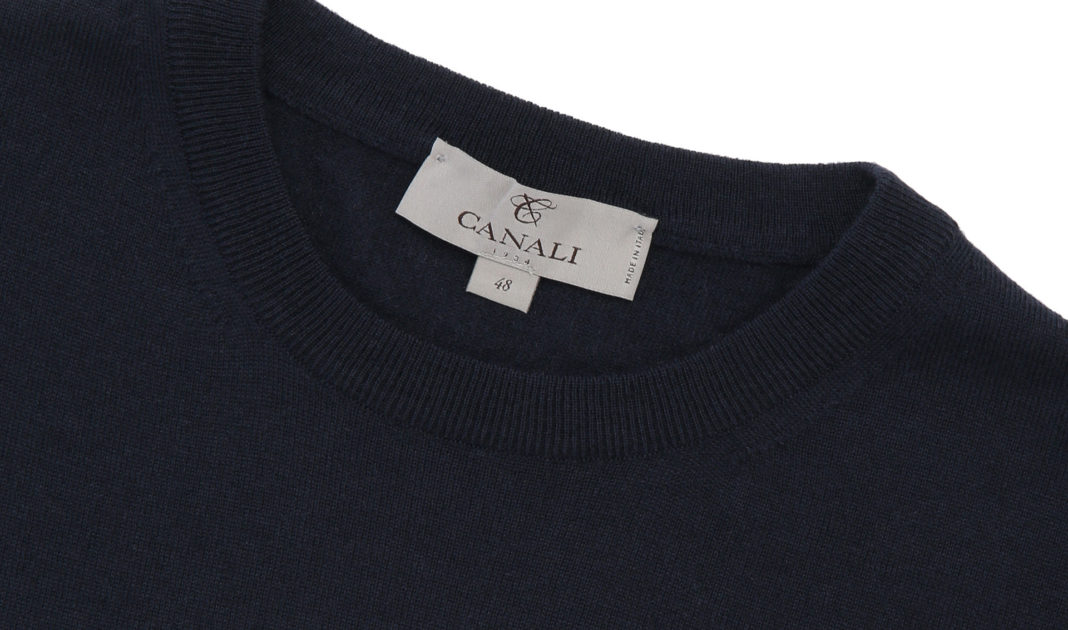 Combine this ultra-soft and contemporary slim fit sweater with an elegant pair of well-fitting, slim denim jeans. The trousers should be pressed, prim and proper. Extending all the way down to the perfect dress boot by slipping into a sleek pair of walnut Chelsea boots. The detail here is what matters – look for the high-shine finish for that sartorially on point Italian touch.
If you have yet to see their latest Spring/Summer 2018 collection we suggest you do. Their collection would appeal to a man of any age with a palette that's uncomplicated yet pleasing to the eye. Now some would say conservative and conforming – this in part, may be attributed to the family orientated business methods that Canali and Italian labels alike are accustomed to. But, we think this is what makes it all that more appealing, that every aspect of their designs is an accumulation of family knowledge and traditions passed down through generations. Canili has infused a modern edge while maintaining the traditional timeless style we think you will appreciate. But, don't take our word for it, have a closer look for yourself at their latest collection.
Sponsored