These Tee's Are What You Need
Forget the bland t-shirts. In this spring selection, we have picked out 5 designer t-shirts that will make heads turn.
These are urban wear t-shirts that not only look good in the day but would also look great for a night out in your best casual wear.
Vivienne Westwood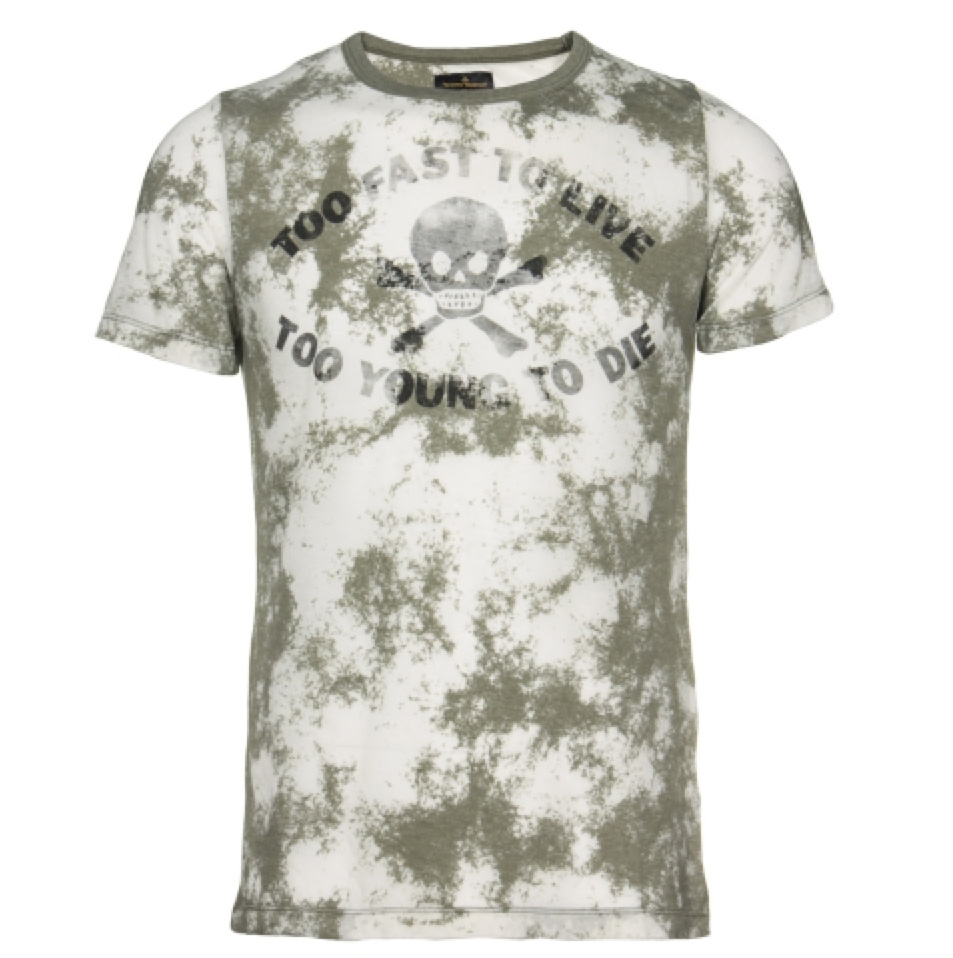 Vivienne Westwood Anglomania
Too Fast To Live Tee
Green
£65
We will be seeing more like this, as camouflage is big this season, so we picked this from Vivienne Westwood.
Calvin Klein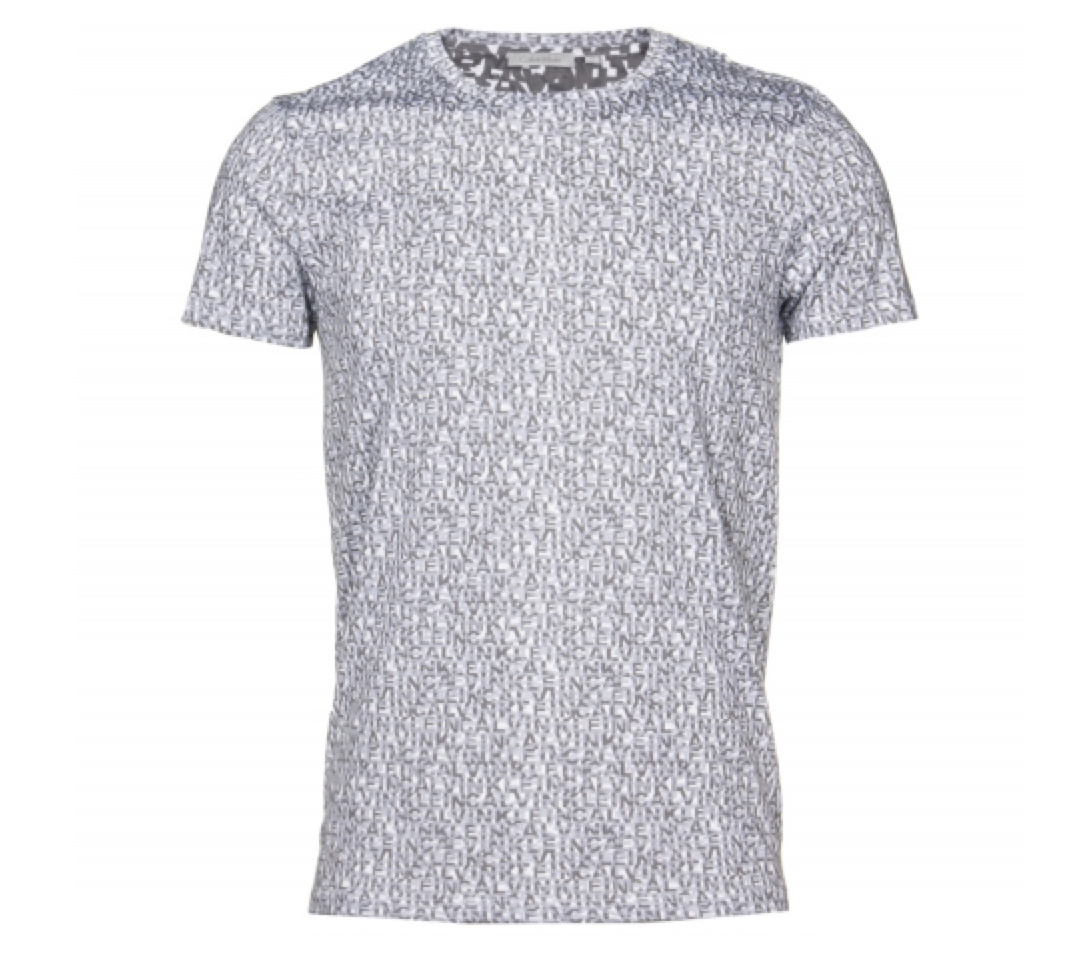 Calvin Klein
Jalvin Allover Pattern Tee
White
£50
Calvin Klein has made this fresh t-shirt using their brand name printed across the t-shirt. This pattern has created a stylish, detailed t-shirt but that feels monotonal due to its small print. For that reason, this will go with a variety of clothing items.
J Lindeberg
J Lindeberg
Sev C Graphic Snug Jersey Tee
Black
£55
This is bold but simple. The black bring the white print detailing out, but as the print is a uniform, small style print, it keeps the t-shirt simple. This means that it could be used with a lot of other items in your wardrobe.
Vivienne Westwood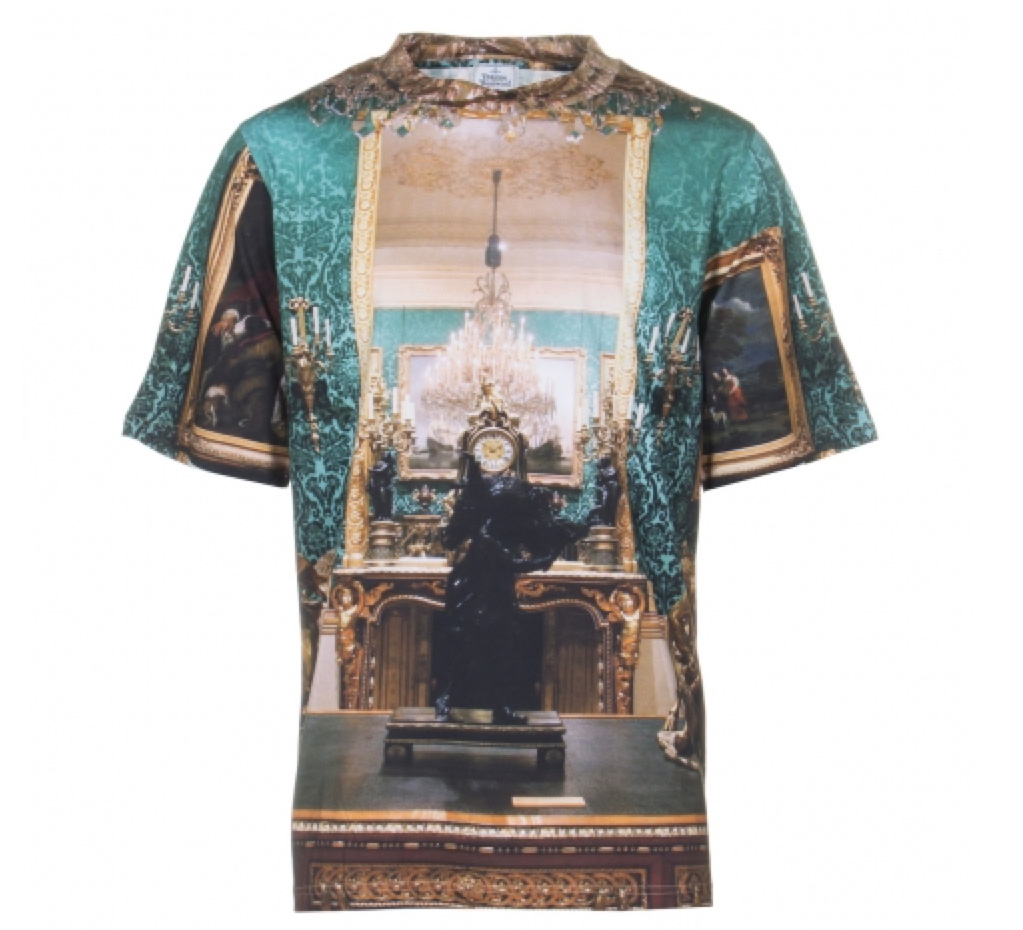 Vivienne Westwood Man
Horatio Tee
Assorted
£185
One-of-a-kind. This is a highly detailed piece; you will really stand out from the rest wearing this. This will go great with black jeans and a leather jacket. Keep the rest of your attire simple with this one.
Versace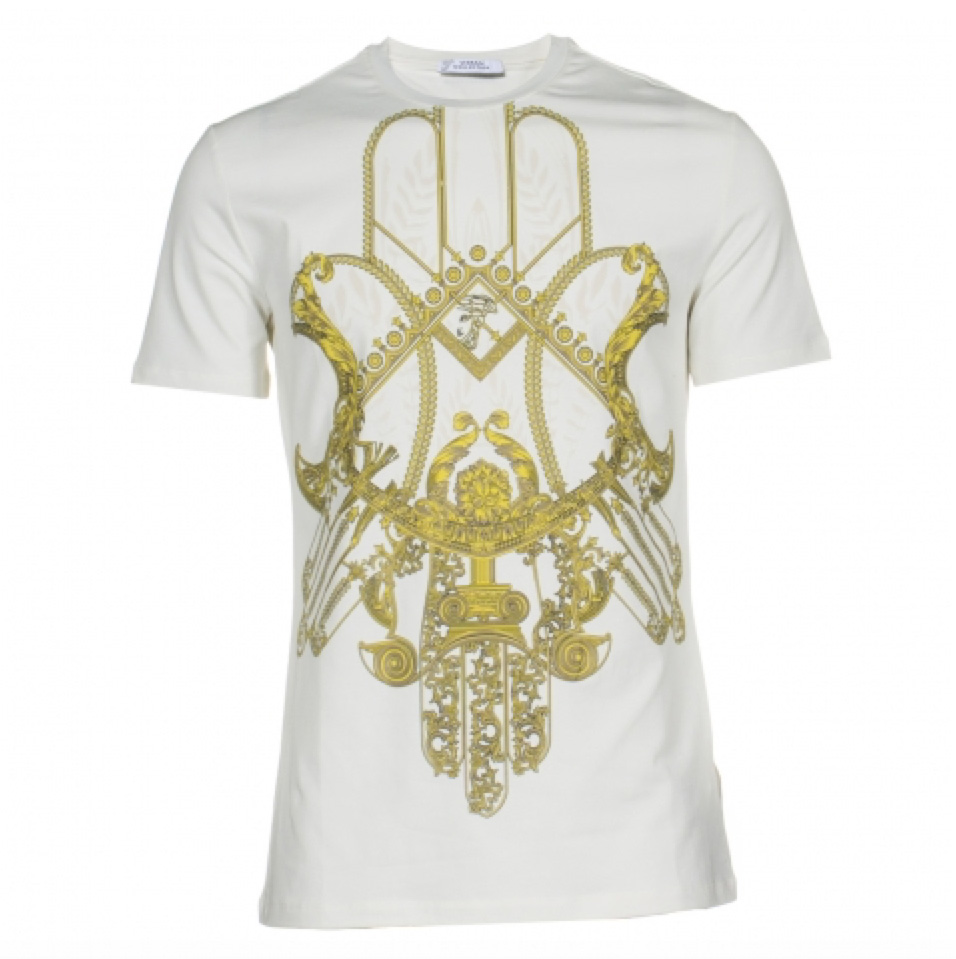 Versace Collection
Chest Print Tee
ECRU
£120
This intricate detailing from Versace sets it apart with its gold tone stitching. A versatile piece that will go with a lot of items in your wardrobe but, keep away from pattern styles from the rest of your attire as this has a lot of detailing and may clash.