In the city of Novi Sad (the European capital of culture in 2021) happened a worldwide popular fashion project called Serbia Fashion Week. This fashion event hosted more than hundreds designers from all over the world and some of the cutting-edge menswear designers really caught our eyes. From boho prints and ethnic heritage to monochromatics and cyberpunks, we bring out 5 of the best menswear collections you'll go crazy over. And we mean it, guys!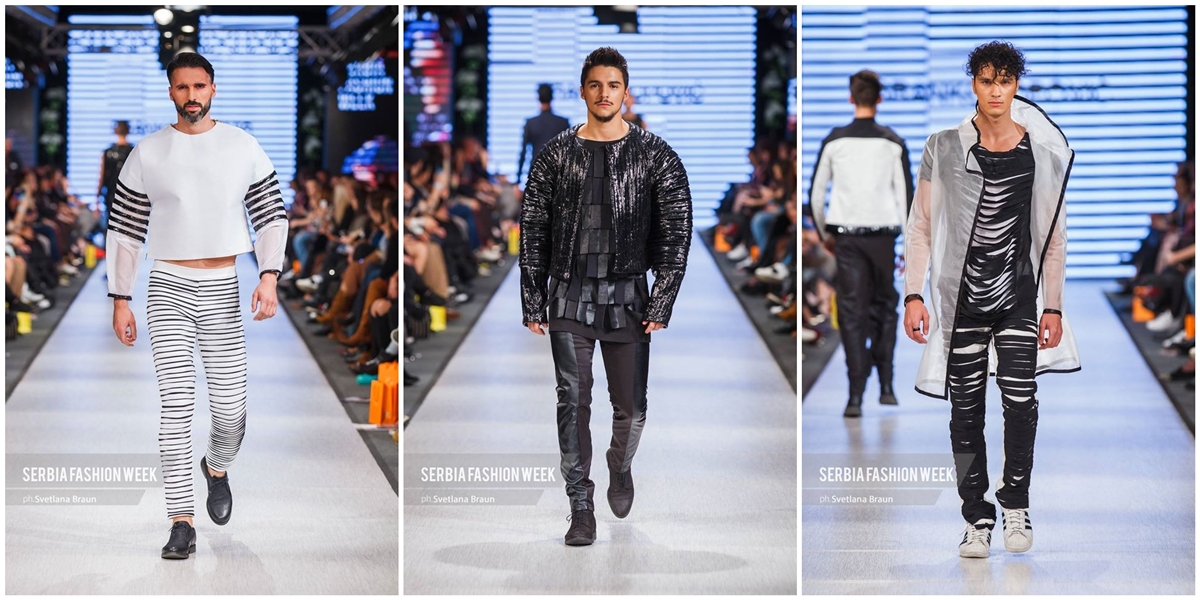 Branko is well-known for being a director of FASHIONCLASH, international fashion platform for emerging young designers in Maastricht. This season he brought a retrospective of the best menswear pieces he has done. Monochromatic pieces in cyberpunk cuts were collaging through runway and we couldn't get enough! Futuristic cuts and textured materials brought the cohesivity to this experimental yet very wearable collection.
This Dutch fashion house created by Odair Pereira brought some of the best pop art menswear on the runway. Presenting looks in colour of bright pink, orange and blue is something every bold fashionista should consider in their wardrobe. Straight cut pieces in PVC and fearless accessories have injected the pop in art like no other brand this season.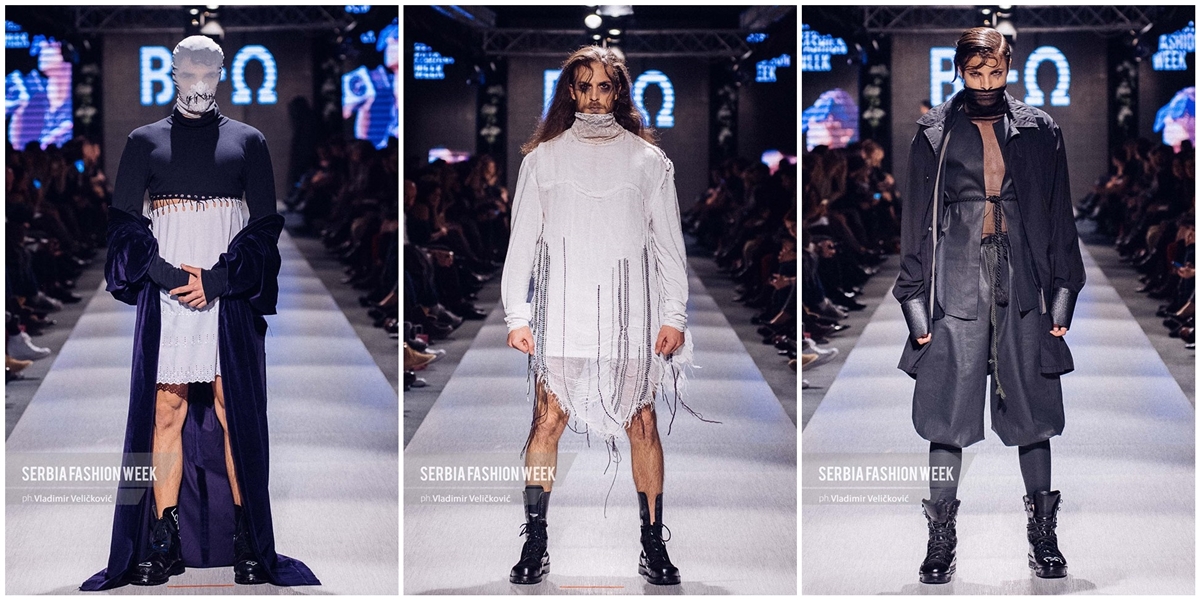 You can pretty much count on any designer who puts their male models in dresses and skirts to do something interesting. Guys from BETAOMEGA, Roman Castulík and Martin Benes gave as chills and goosebumps because overall looks, music and lighting were everything this event needed. Post-apocalyptic cuts, S&M vibes, unfinished edges and smudged makeup mixed with luxury fabrics were an ode to the cutting edge men's streetwear.
As recent NYFW week pioneer, Vasilije Kovacev, an award-winning Serbian designer, showcased a plethora of his national heritage in many amazing menswear looks. Vasilije brought elements of Serbian national costumes focused in white, beige and light blue. An array of fabrics including cotton, linen, silk, leather and denim added to the richness of the well-travelled collection and impeccable tailoring complemented the collection with vintage inspired blazers and waistcoats contrasting the classic dapper trousers.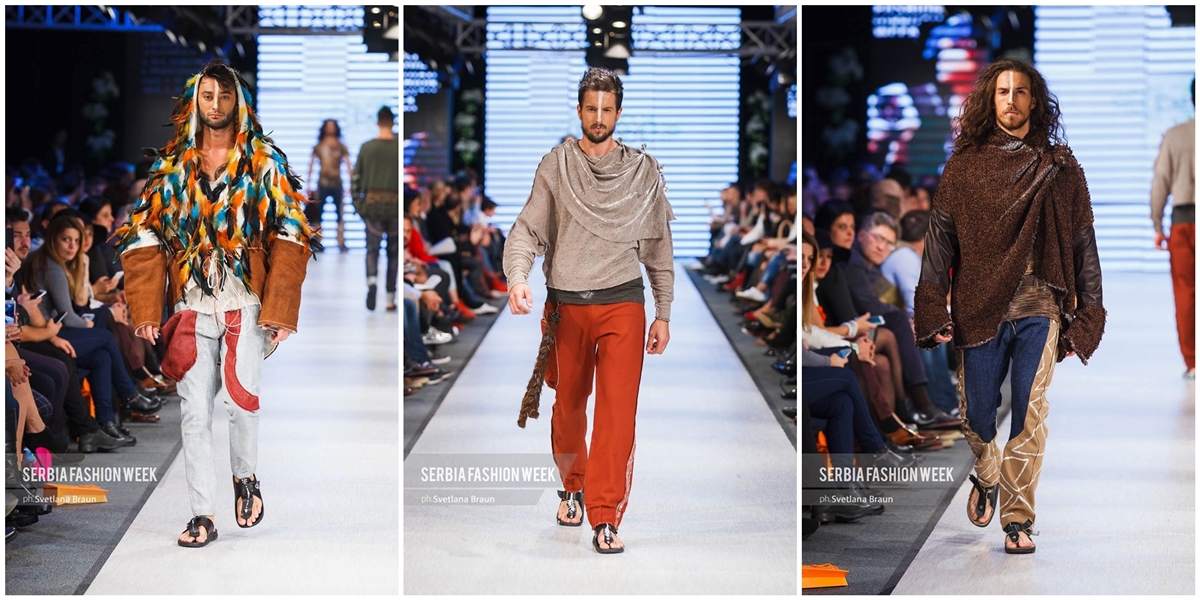 As part of European Fashion Talents Design finalists collection AKA competition for up-and-coming designers in Europe, this capsule collection of just 5 pieces was worth seeing! Collection for the modern jungle man, came in predominantly earthy colours – greens and browns – along with flashes of feathers and raw leather, ripped poncho shirts that looked very South American-inspired, and a lot of tribal prints. Go wild or go home vibes! Our true winner, though.
Join the conversation below. And like & share this article now.
About The Author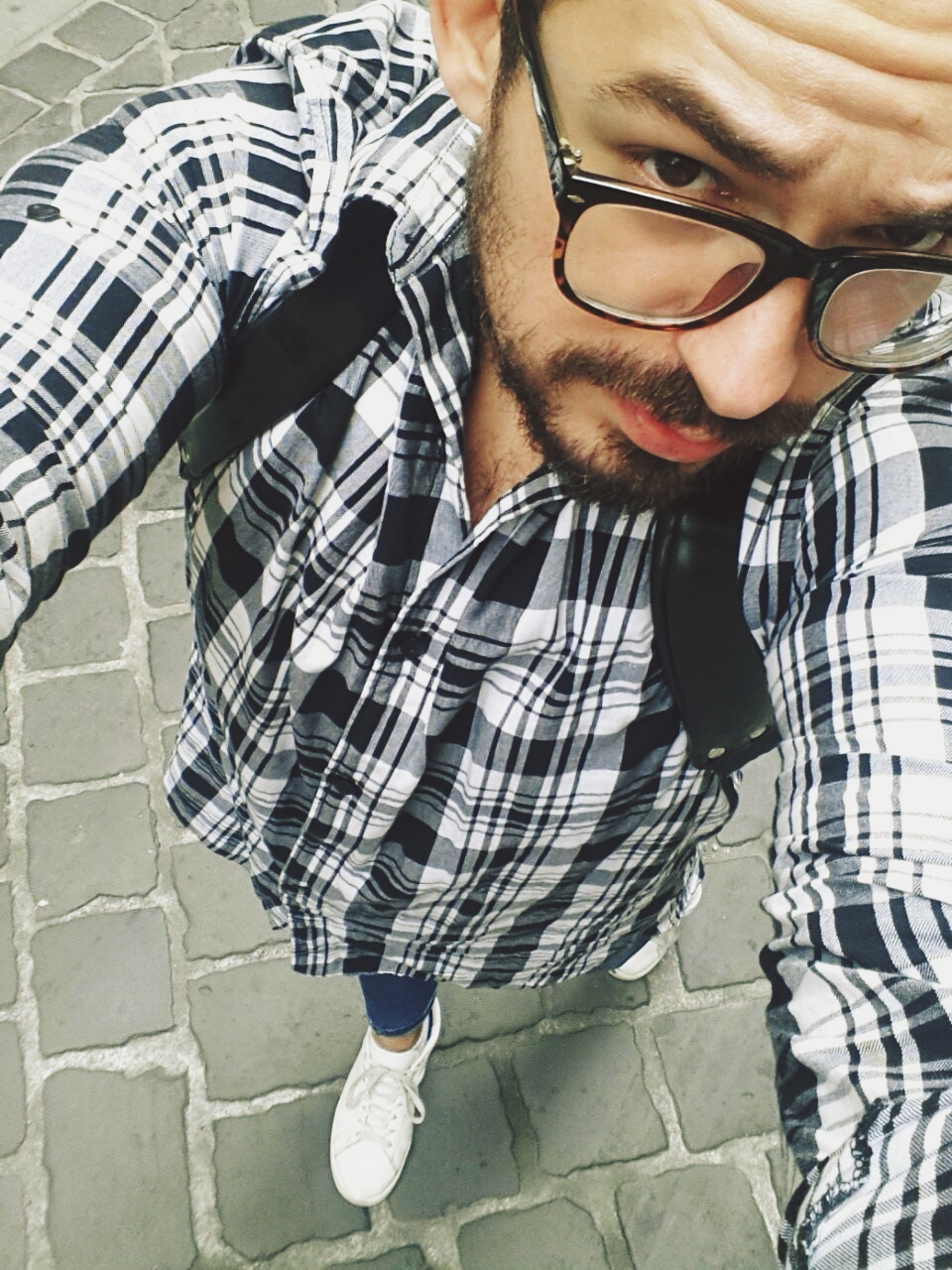 Velibor Zivkoff is a menswear fashion stylist and a writer from Novi Sad, Serbia. After graduating with a degree in clothing technologies and design, he worked in fashion consulting and marketing. For more menswear inspo follow him over his Instagram.