Sit back and relax in style this summer with the ultimate summer footwear, the boat shoe.
With summer fast approaching make sure to have the footwear to match the season and all of the enjoyment in may bring. What is the best summer footwear? Sandals, desert boots, sneakers, espadrilles and boat shoes should all come to mind. They each finish off a spring/summer outfit in their unique way, but one of our favourites, that being the boat shoe, we believe, should be at the top of your list and is one of this season style essentials.
The idea behind the boat shoe came from Connecticut man, Paul Sperry, more than 80 years ago. The former Navy sailor and outdoorsman bought himself a yacht which he enjoyed sailing around Long Island Sound. Falling off the deck of his yacht became a common occurrence, due to the painted decks which were slippery when wet. His dilemma was soon overcome, however.
His dog, Prince gave him his inspiration, noticing how his dog's paws were gripping on the ice allowing him to agilely run over it without slipping. Sperry, turning Prince's paws could see hundreds of small cracks with lines going different directions. Paul set out to mimic the same patterns and groves by hacking up old pairs of shoes he had laying about in his home.
The makeshifts idea worked, carving herringbone pattern slits into the rubber soles proved to be an effective design as the texture provides strong grip on the deck of his yacht. However, when he tested it the black soles left marks all over the deck of the boat. That hiccup was soon overcome by turning to a white sole instead.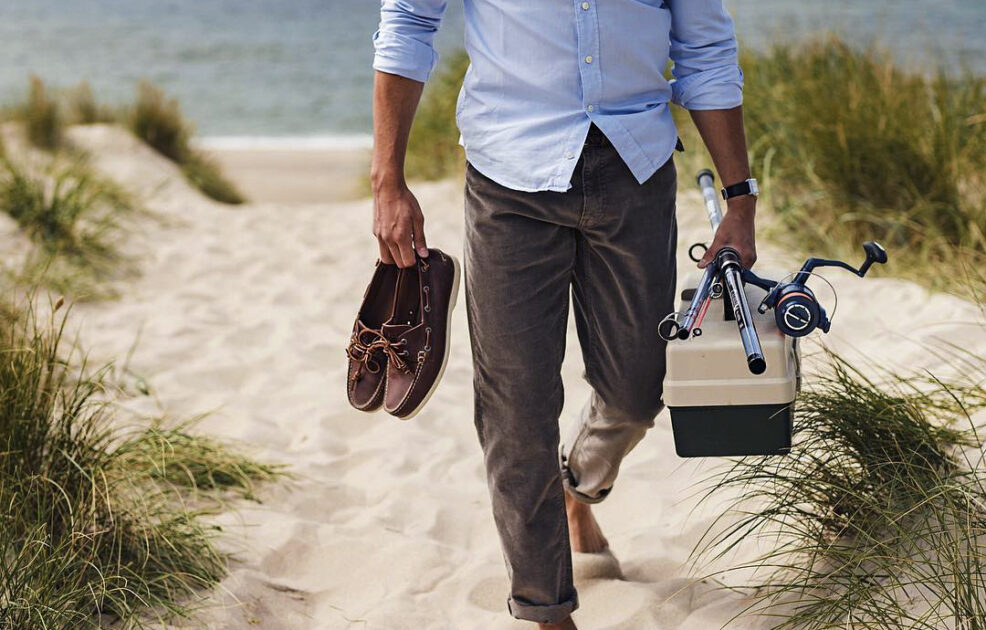 Boat shoes are traditionally worn for relaxed summer styling, working well with summer casual wear and smart-casual outfits alike. If you are unsure where the summers day may take you, then the boat shoe is perhaps the safest bet, as it is so versatile – think pool parties, relaxing at the beach, strolls around town and alfresco dining at a restaurant watching the sun go down.
The timeless style has seen a revamp in recent years with updated colours and materials for an edgier take on classic styling, that will keep you sailing in style this summer and hopefully, many years to come.
Here are the 6 of the best boat shoes for men this season.
Timberland Classic Full Grain Boat Shoe For Men In Brown Brown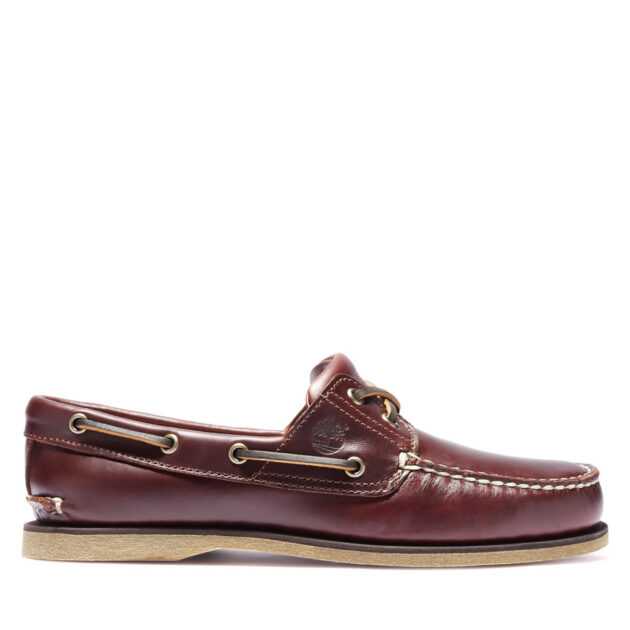 This premium leather men's boat shoe from Timberland features a traditional hand-sewn construction for a classic look. An EVA footbed cushions and absorbs shock, plus it is leather lined for extra comfort. This classic styling, though conservative, is versatile allowing you to pair with many causal and smart-casual summer outfits.
BUY NOW FOR £110
Sweeney London Lufton Boat Shoes Navy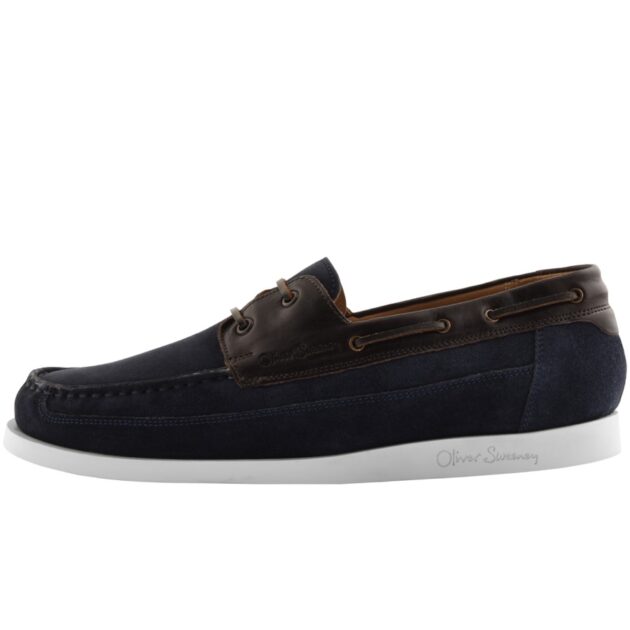 Oliver Sweeney has crafted these navy suede leather boat shoes with a brown calf leather trim and leather 360° lacing system around the shoe. Updated with a Gommus rubber wedge sole for a more contemporary look and added comfort, this Lufton boat by Sweeney London combines the colours of both the sea and land.
BUY NOW FOR £129
Sperry Topsider Authentic Original 2-eye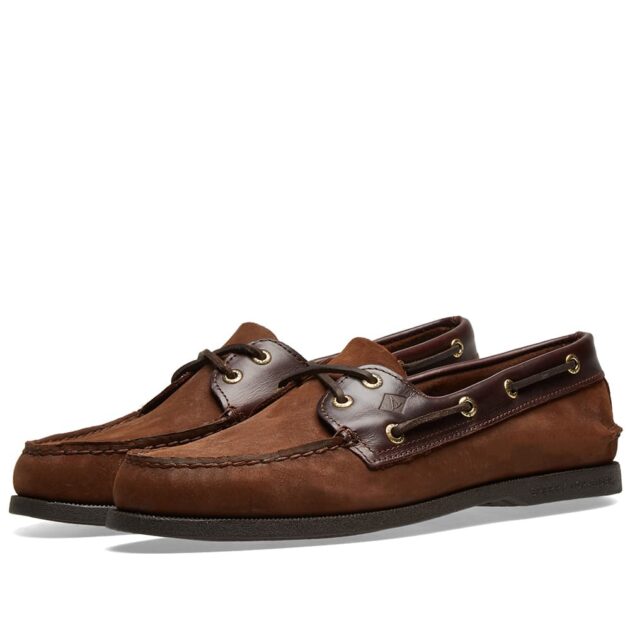 The boat shoe that takes the name from the creator of the boat shoe himself, Paul Sperry. His legacy has lived on through his very own shoe brand, Sperry. You can't get more authentic and original than these. Since 1935, Sperry Topsider's authentic original boat shoe has been essential for many ocean fairing men, this update in chestnut brown hue doesn't disappoint. Premium leather uppers with its iconic 360° lacing system™ is a hand-sewn moccasin contraction, crafted perfectly.
BUY NOW FOR £89
Timberland Classic 2-eye Boat Shoe For Men In Navy Navy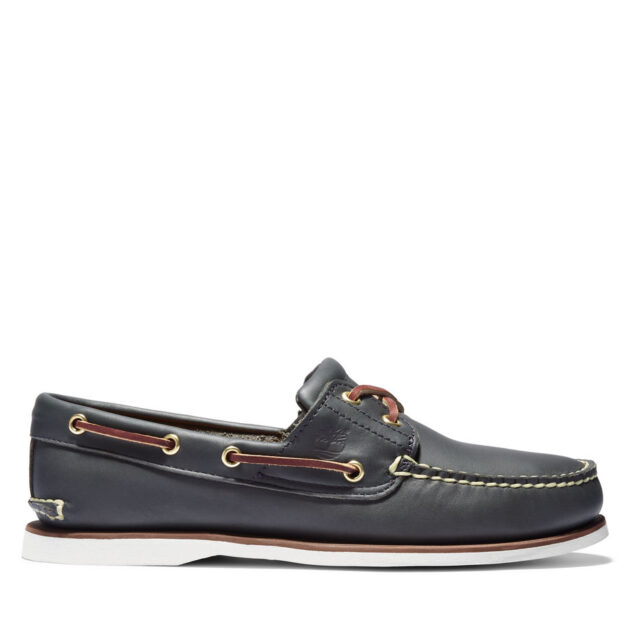 This hand-sewn construction from the iconic footwear brand, Timberland is a classic take on a well-established style. The uppers are made with premium full-grown leather with the distinctive 360° functional rawhide lacing system. This new construction features full-length EVA insert with additional Poron® foam under the forefoot for additional comfort all day long.
BUY NOW FOR £110
Baracuta X Sebago Portland Suede Boat Shoe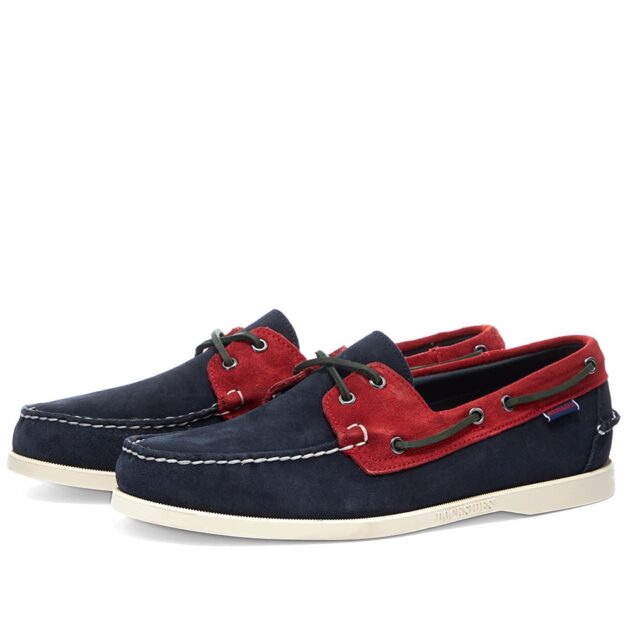 Mix up your outfits with a more upbeat boat shoe style. Baracuta and Maine-born Sebago team-up to create this contemporary style Portland suede boat shoe in a moccasin construction finished in vibrant red and navy with a 360° lace system.
BUY NOW FOR £149
Hugs & Co Deck Shoes Slate Grey Suede
These slate grey suede men's deck shoes from Hugs & Co. features Italian suede uppers with a crisp white stitching and white rubber soles. Leather laces and a full leather lining complete this classic construction.
BUY NOW FOR £130