You're stuck! At times we are unsure as to the clothing we should be buying at our next big shop. Combining the right clothing can be hard enough for most of us, but even choosing clothes when shopping can be too much for some. A lot of men will find a style that they like and religiously stick with it. Especially when it comes to trousers. Take a look into your wardrobe now. I'm guessing there will be a load of similar jeans, maybe a chino trouser, and hopefully a smart suit trouser for a special occasion. Great selection? Then comes the dilemma when buying new clothing, such t-shirts, shirts, tops etc. They don't really match well.
There are many occasions that each call for a different style of you.  Holidays in the sun, casual days out, dinner parties, nights out clubbing, each have their appropriate styles.  This, therefore, means that you should have a set of trousers that fit with each occasion, not one trouser for all.
Don't panic, though! We have made it that bit easier for you. We have come up we the essential list of trouser styles that should see you through almost any occasion that comes your way.
So at your next big shop, set aside your religion, break the tradition, and purchase a set of trousers like these that will give you a style for each and every occasion…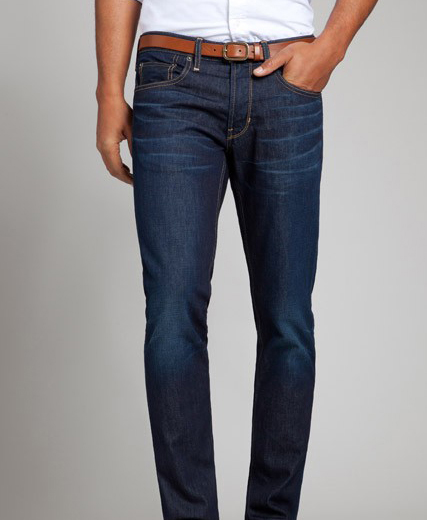 Dark Jeans
You should all own a least one dark jeans trouser. A very versatile trouser style, they can go great with casual wear or can work well with a smart-casual look, such as with a crisps white button down shirt.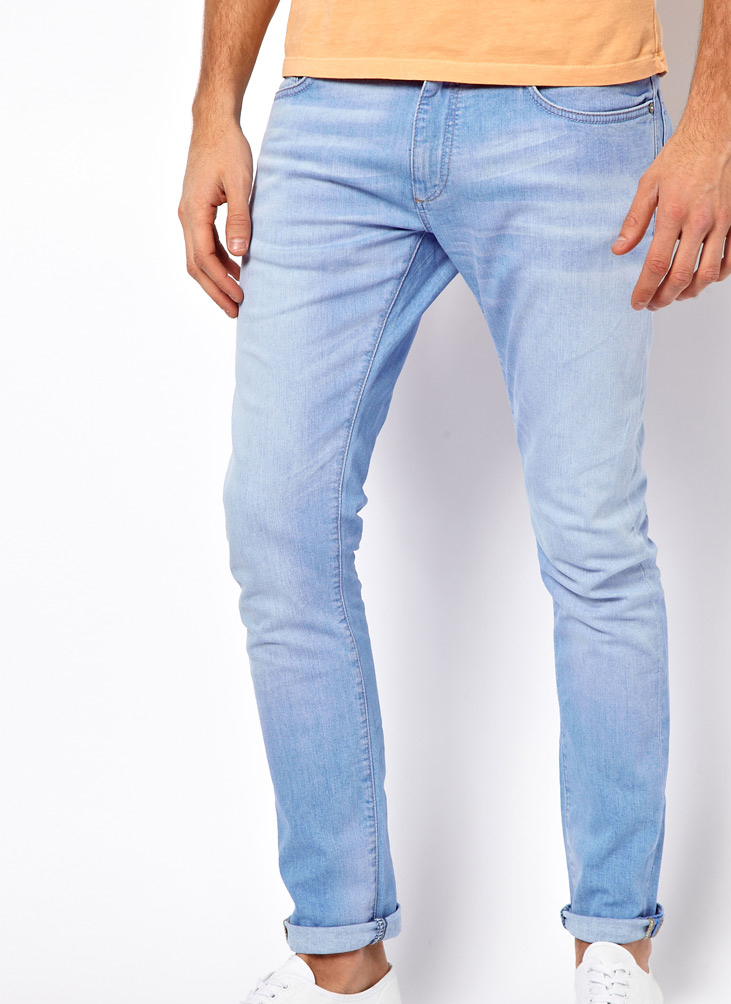 Light Jeans
A great casual Sunday look. Light jeans are great to soften your look up. They are also a great urban style basic.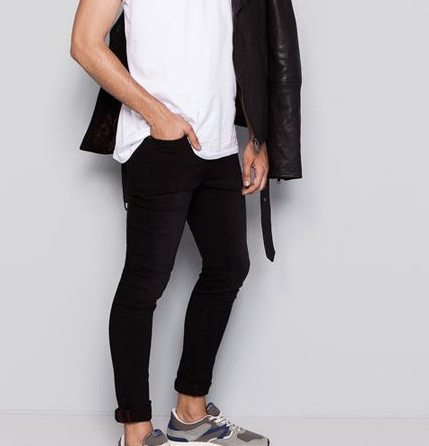 Black Jeans
Black jeans are a great urban wear style but can be highly versatile and go with many other styles.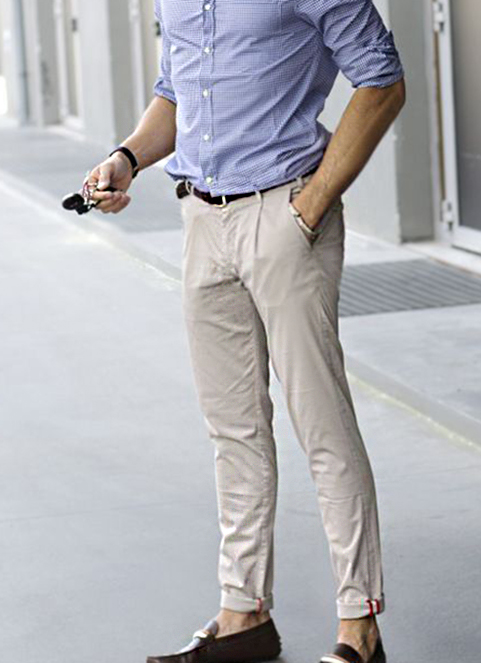 Beige Chino Trouser
A safe bet for chinos. You hopefully have a pair of these. They can go great with a shirt as a smart-casual look or instead with rolled up ankles and a simple t-shirt for a very relaxed summer beach style.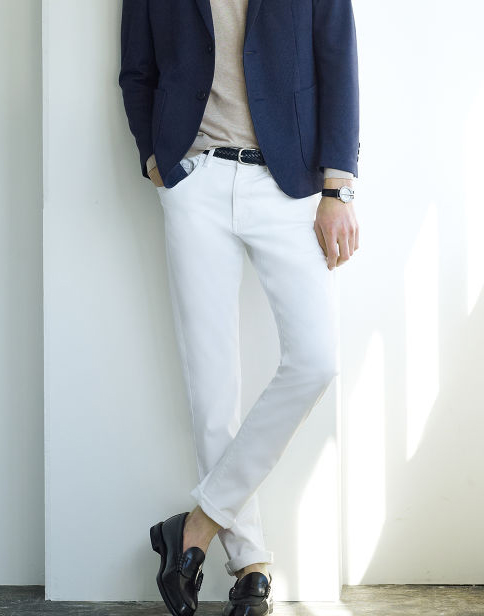 White Chino Trouser
So white chinos have been scrutinised for being an old trend. Many of us men may not wear then because they are a bit flamboyant. But with these it all depends on the overall look you are aiming for and the setting you are wearing them in. They can go great with blue navy blazer jackets, button down shirt, boat shoes or loafers for a great classic gent look.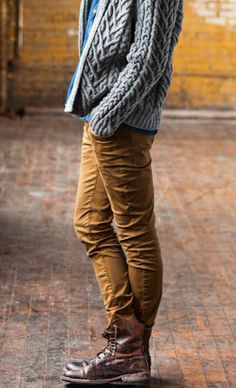 Corduroy Trouser
These can go great with a relaxed look. A great winter look with thick clothing such as knitted wear or a thick winter coat.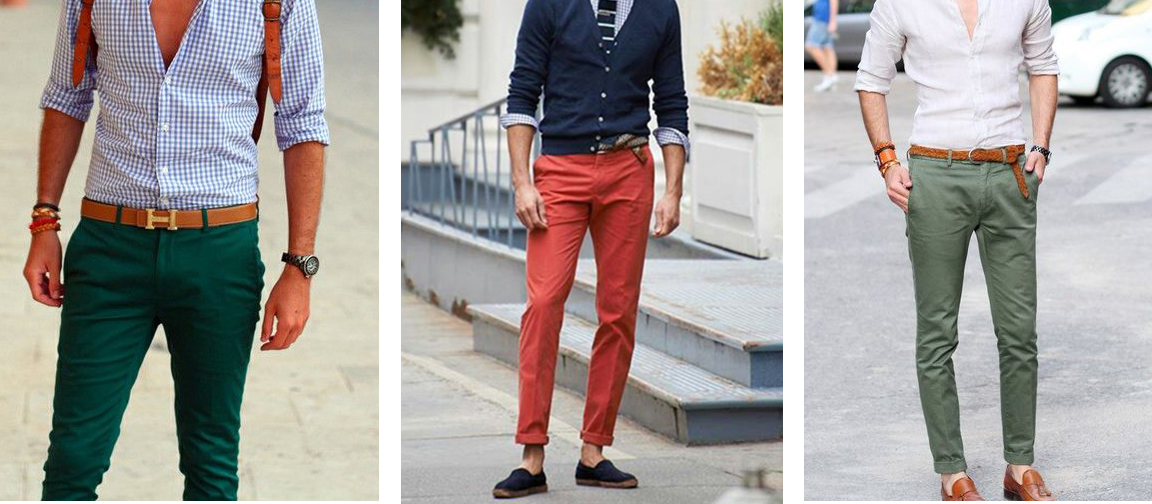 Coloured Chino Trouser
Coloured chinos may be too much to bear for some men if so opt for the latter shades of colour such as this one on the right. Coloured chinos are great for summer especially holidays away.  The burst of colour will add some charisma to your look too.

Formal Suit Trouser
Dark shades are a safe bet, however, navy blue and charcoal grey are also safe options that are slightly more relaxed looking and will match with a lot more items. Don't dismiss other styles such as checkered as shown on the right, it can look great too and a little more unique.
Join the conversation below and share this article now.