If you haven't been shopping in while then your wardrobe may be lacking in a few essentials. Maybe you want to get more out of the clothing you already have? Whichever it is, you may be able to get more out of your wardrobe than you first thought. There are a lot of styles that can be made out of certain items of clothing. The chino is highly varsity when pairing with other clothing items, not only that it can be worn on many different occasions. So, if you do have a pair of chinos in your wardrobe then you can relax knowing that when the situation arises you may have something perfect to wear for it.
1.The Relaxed Beach Look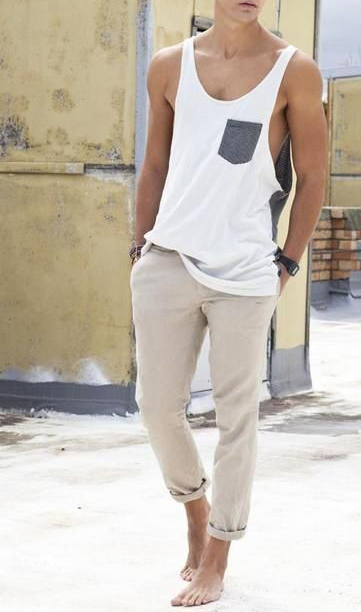 Think uber relaxed, but not unstylish may I add. Go for rolled up beige chino. For t-shirts, think of light and earthy colours – such as whites, light browns, grey etc. You could also opt instead for a vest for a real casual look if you are at the beach. For the footwear; espadrilles, if you're going for with a vest, and boat shoes for the t-shirt.
2.The Classic Stylish Summer Casual Look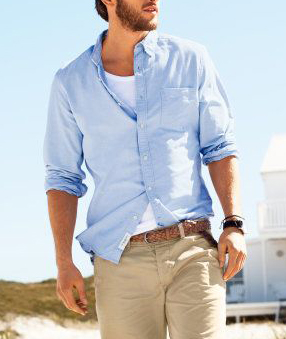 Beige chinos can go great with a white linen shirt or a blue denim shirt. Rolled-up sleeves for a more casual look and a woven leather belt to bring it together. Lace-up chukka boots will be best for a light or white shirt or a pair of suede loafers can also work well.
3.The Summer Smart Look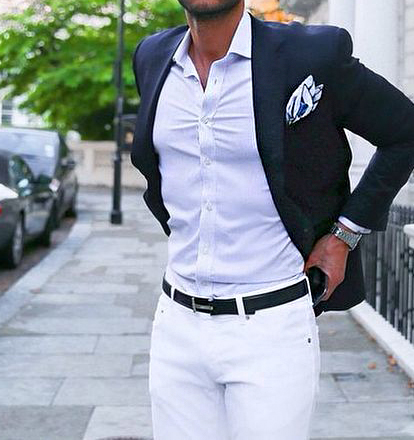 Now if you have a smart summer event, then a pair of white chino trousers can really bring out the smart sophisticated man in you. Go for a white button-down shirt, and a blazer jacket. With the blazer jacket, you will have a few options available to you; blues are a great option to think of first, and don't brush aside patterned jackets. The belt will depend on your blazer that you wear, but opting for a simple classic leather belt would be best. A black belt in particularly will match with a blue blazer better than a brown belt and a pair of black leather loathers will go well with the rest of this attire.
Join the conversation below and share this article now.