Keeping warm, dry and stylish can prove difficult to some this season. A Barbour jacket will instantly prove otherwise, however. Perhaps the best investment you can make this season is the iconic classic of British fashion the Barbour jacket.
Founded in 1894, the British designed Barbour has proved itself time over. Used in the theatre of war during WWII and withstood the debauchery of the British festival season – a common sight in muddy glamour of Glastonbury's backstage parties.
Timeless, stylish, practical, durable. Daniel Craig as Bond defended his ancestral home in the frozen Scottish Highlands in Skyfall. The jacket is fit for purpose by all means and with all of the technology at his disposal he places his trust in it.
It's a favourite amongst the royalty too. The Duke of Edinburgh, the Prince of Wales and the Queen have all sported the garment. When the chairman or Barbour, Dame Margeret Barbour met Her Majesty she asked whether she would like a new jacket for her silver jubilee. The Queen declined politely and instead asked if she could have her old jacket re-waxed. Still not convinced? The style icon Steve Mcqueen had been snapped wearing a traditional waxed Barbour jacket – the King of Cool even has his own Barbour collection.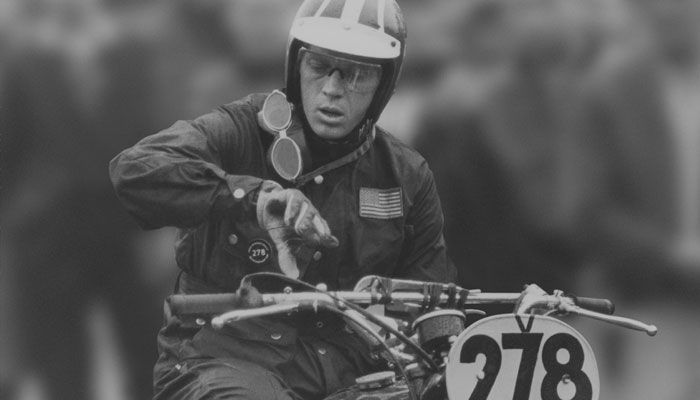 Produced at a 180-strong factory in the coastal town of South Shields in the North of England. It takes 36 people to make one Barbour jacket from start to finish, producing around 100,000 a year. The Barbour jacket will last for life thanks to the quality designs and production including the renowned re-waxing service that repairs and reproofs around 13,000 jackets every single year.
They have extended their range over the years from the wax coated to include quilted fabric designs and even leather while retaining that traditional essence and quality that they have become renowned for.
It's versatile more than you may think! With its traditional roots and designs its pars well with classic menswear garments and styles ranging from smart all the way to casual.
They can be worn in both the city and the countryside, with their wide variety of styles they produce, Barbour is versatile, to say the least.
Barbour will work with almost every look, but still, it's important to get it right. The perfect country wear with Barbour's heritage designs fit effortlessly with wools, corduroys and the classic wellington boots. For a great city style, a quilted jacket has a sleeker modern appearance. Dressing it down with denim jeans, tees  and thick boots or trainers makes it an effortless casual style. Add a denim jacket under you Barbour for a casual cool vibe and extra warmth.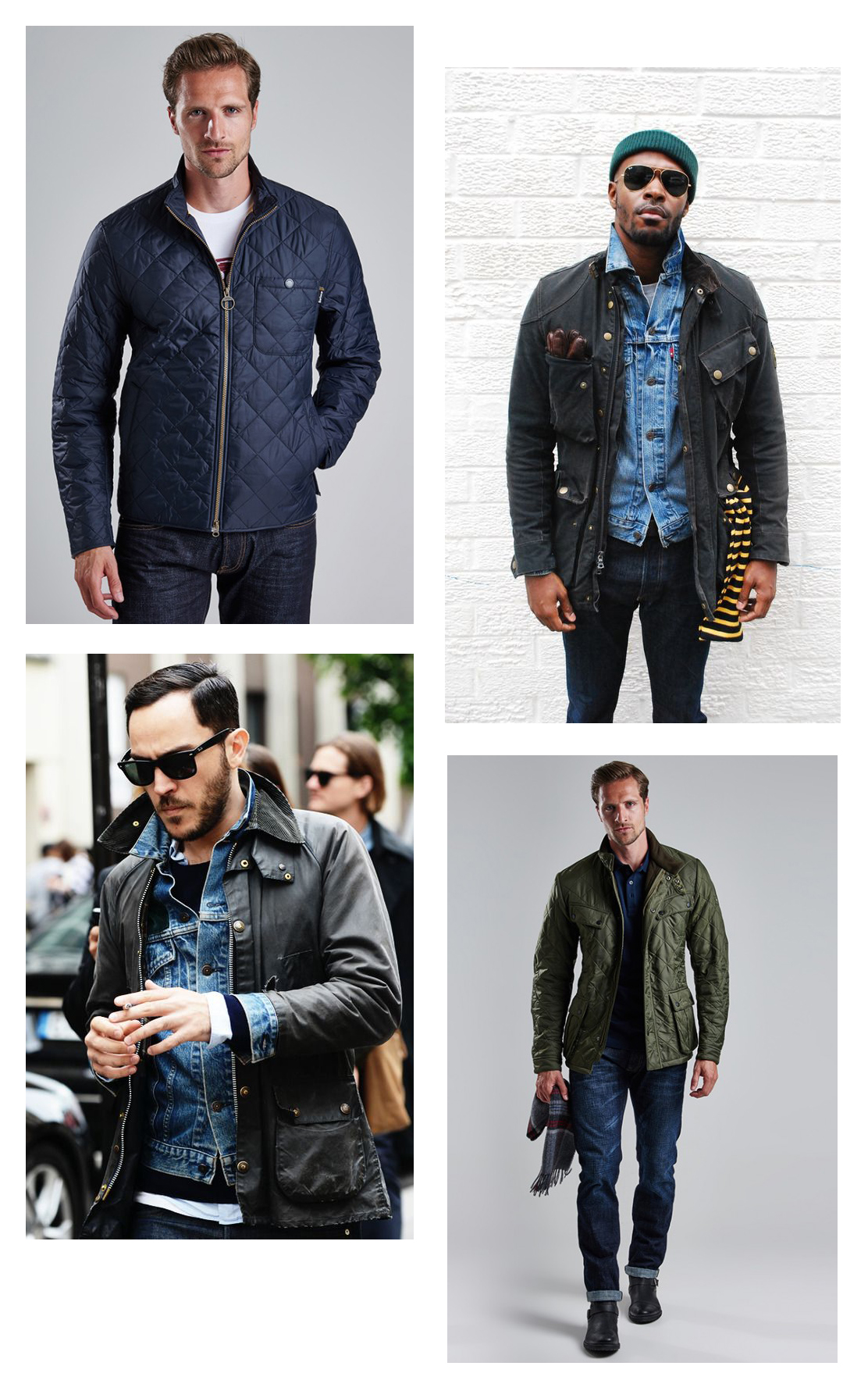 For more on the smart-casual side ditch the thick boots and tees. Denim jeans and tailored wool trousers are all in this season – they work well will smart-casual styles during the cooler months. So, with denim jeans or tailored wool trousers, you could bring this style together with a crisp oxford shirt, knitwear, brogues, Derby or Chelsea boots.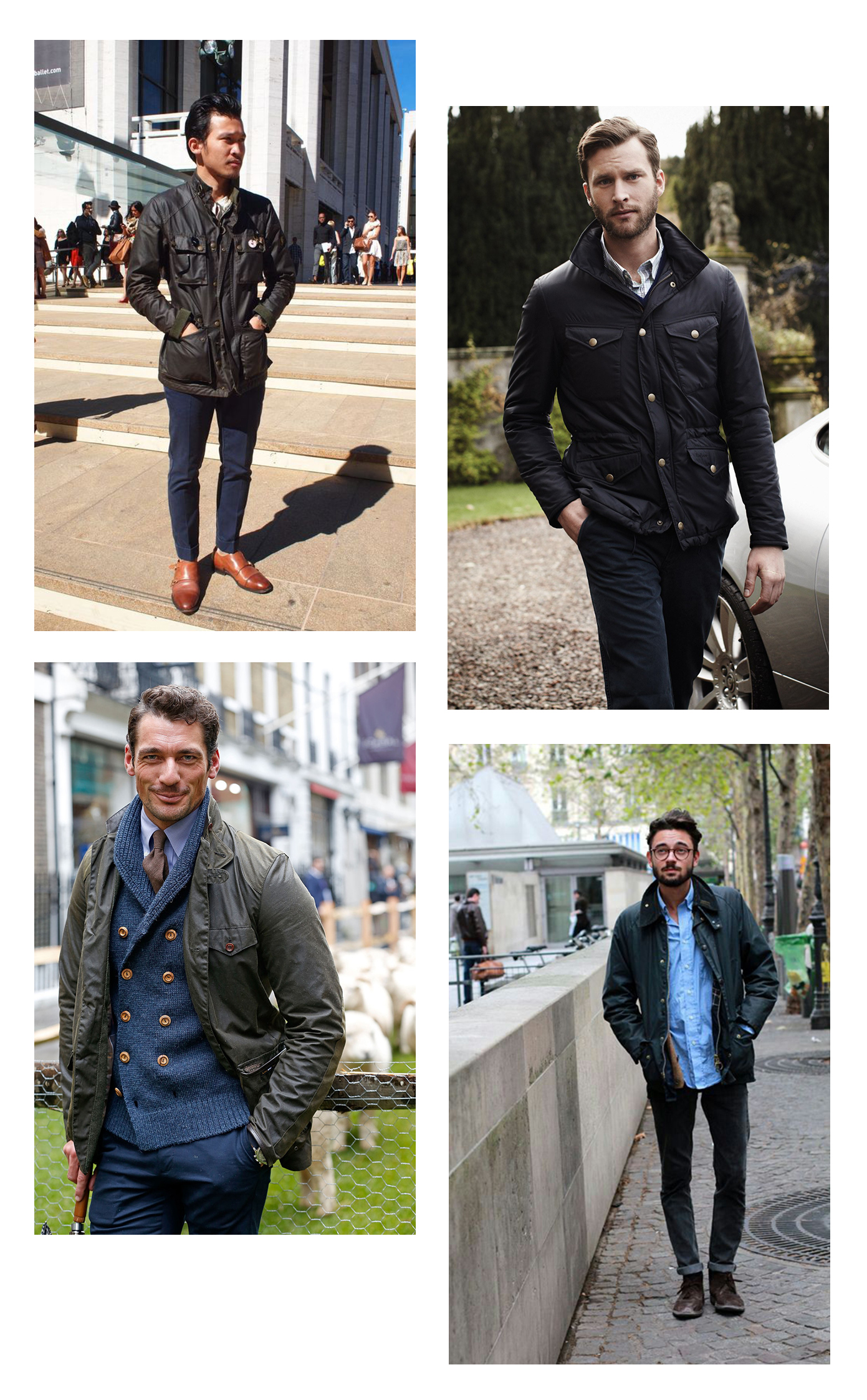 For your smarter outings or officewear, simply replace an overcoat or a raincoat with the Barbour jacket instead. A traditional wax-coated jacket works well with a lot of smart attire, pairing particularly well with more traditional suit cuts and styles – it will also do well to keep the rain out and your suit dry. However, if you have a modern cut suit the quilted jacket is perhaps the better style to tie your look together.