That time of year when you get out the unimaginative and boring clothing and sacrifice style for comfort.
Smart-casual is one of those difficult ones that many just can't get to grips with. The term seems vague and the style often seems vast. The Oxford dictionary defines it as "neat, conventional, yet relatively informal in style, especially as worn to conform to a particular dress code."
Those with careers in the men's fashion industry often don't help this predicament. Changing of what was once deemed casual to be perfectly acceptable as a smart-casual ensemble.
Smart-casual is in some respect related to business-casual and often used interchangeably, even though they are different. And just like smart-casual, business-casual has gone the same direction, eroding formality, loosening the terms, and adding to the chaos.
Sitting in a transitional period between dressing up – what we call, formal, in most case – and dressing down that has the comfort and individual self-expression that more men are looking for. Smart-casual could indeed be on a spectrum in itself. Where on that spectrum your appearance fall, will, without doubt, depend on the occasion – a restaurant that suggests smart-casual as their dress code will lean toward the smart end – you can come casual just not too casual.
Smart-Casual Tips You Need To Know:
Fresh & Pristine
One basic idea around smart-casual is more verging on appearance of the clothes rather than exclusively style. Think more about fresh new clothes, wrinkle-free newly pressed garments, and polished shoes. Above all, it's about looking like you have made effort in your appearance – everything is proper and pristine.
The Swap
The second tip which is practical and easy to get to grips with is to pieces together a casual outfit then swap out one, two or even three items from that, and replace with a smart alternative.
This is probably the best way to piece together a smart-casual outfit. Where on that 'smart-casual spectrum' you are trying to hit, depends really on which part of an outfit you replace with its smarter alternative.
Think of it like this: classic men's garment such as blazer jackets that has a sharp structured design will bestow a more brought-together appearance – especially as they sit on the top half of the body, as this is where the eye tends to be drawn to at first glance. With something so classically assigned to 'formal' or 'smart' such as the blazer, you could easily keep more 'casual assigned' pieces, such as tees and jeans, to pair with this smart-casual outfit, and still sit on the smart end of the spectrum – the suit blazer is powerful in that respect.
The Darker The Smarter
Another great tip is to consider the shade. Dark colours tend to skew formal, so smartening up can be as simple as turning the lights down.
And of course, the reverse is true: think of lighter shades to tone down smartness.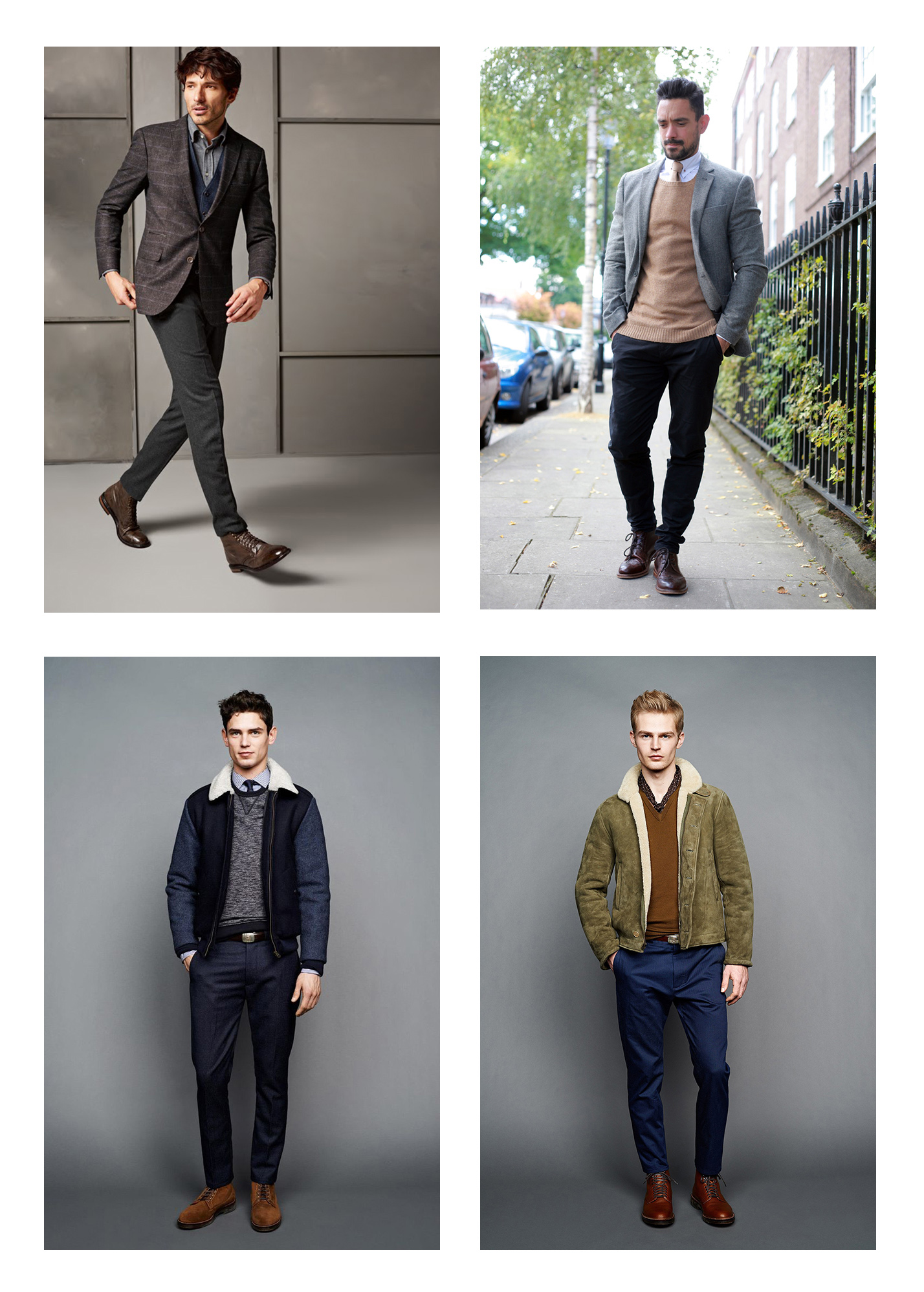 How Does It Feel?
The texture is often overlooked but is key in forming how smart casual an outfit ultimately becomes. The smartest or more formal garments a man can wear – dinner suit jackets, tuxedos, business suits – they all tend to be smooth and shiny.
For a more casual vibe, swap a sleek worsted wool jacket for matte tweed or flannel. The texture and the thickness of the jacket will give a more casual appearance while smarter jackets tend to be smooth, sleek and streamlined
You can apply this tip to smarten or casualise almost any piece: shirts, trousers, knitwear, and shoes.
A Word Down Below
Trousers are often a missed opportunity to when people pull together a smart-casual outfit. Jeans are acceptable as a somewhat smart component as long as they are slightly darker and above all undistressed.
Better still is to think of tailored trousers. A textured fabric, that's not too shiny, such as wool or flannel hits the nail with smart-casual. With tailored trousers like these, you can really adapt your style significantly too.
You could pair grey wool trousers with knit sweaters and white trainers or you could take something that would be considered casual such as a bomber jacket but opt for a dark colour – remember, the darker tone will make the bomber jacket seem a lot smarter. For this look pair grey wool trousers with a polo shirt or a grey sweater, throw on the dark bomber jacket and add trainers or leather shoes.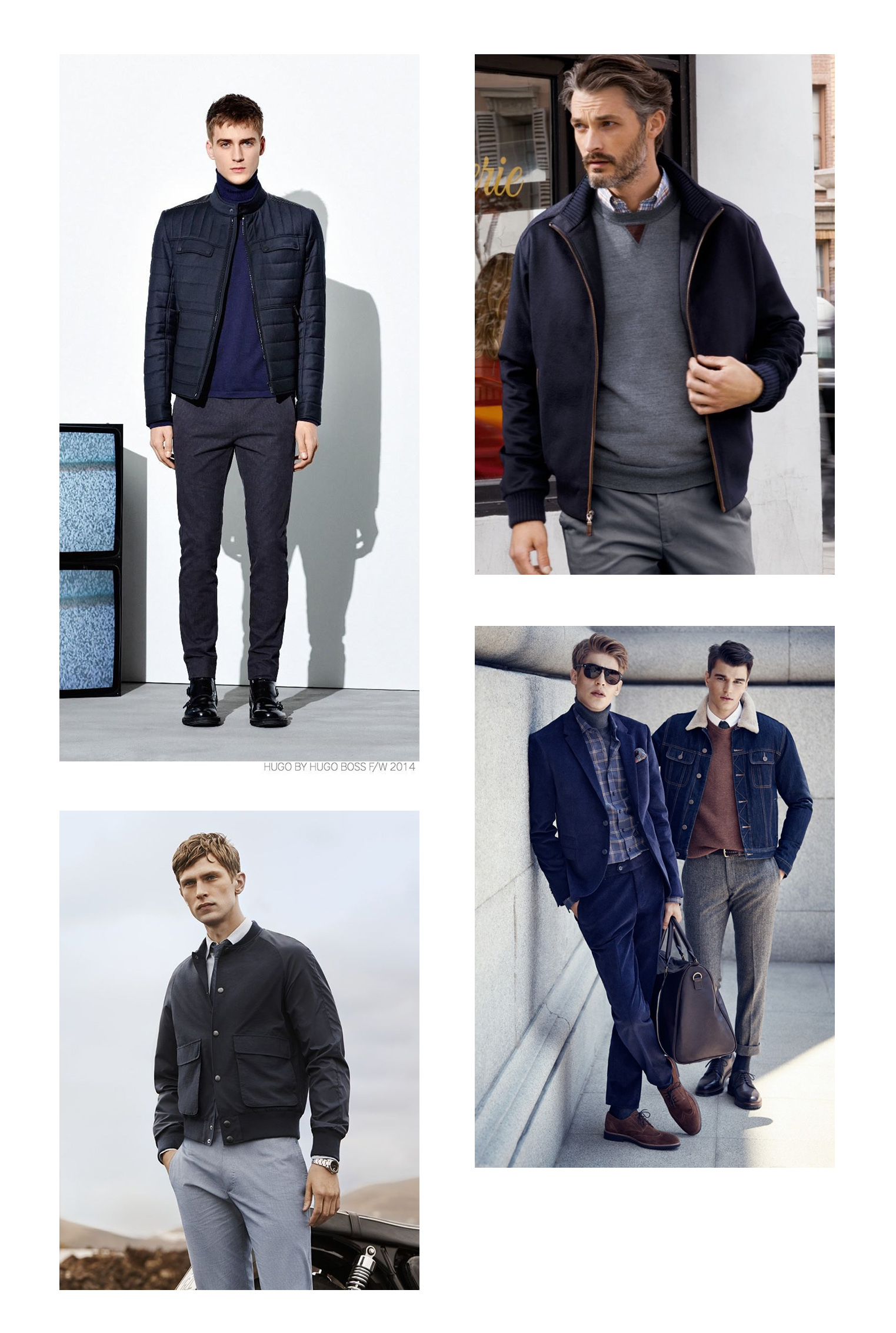 Be Aware of The Footwear
There are few casual setting nowadays where the trainer is acceptable – if you're ever unsure about the setting always play it safe with a smarter style of shoe.
What constitutes a smart shoe that's casual? Colour: black is the smartest, followed by brown which is more casual, then tan which is more casual still. Structure: a pointy toe is smarter than a rounded toe and thicker soles will make them appear more casual. Finally texture: matte suede is more casual than smooth, shiny leather.
The best examples would be Derbies, brogues, desert or Chelsea boots. These styles can vary slightly, where some are smarter and others more casual. Normal brogues are smarter than brogue boots, and smooth leather Chelsea boots are smarter than their suede alternative – are just some examples.
Effortless Styles You Need Know
Take a look at a few ways to use the suit blazer and the overcoat to bring together effortless smart-casual styles for autumn and winter:
For cool autumn and winter days, blazers could be used in two similar ways but to get different styles. It all comes down to layering. If you want to show much more of sophisticated smart look whilst staying warm, you will need to use thin, less bulky layers under your suit blazer (preferably single layer), and what's more, the piece underneath should be somewhat smart too. A perfect slick but laid back approach would be pairing a sleek, dark worsted wool blazer with a complimenting wool knit sweater, such as Merino or Cashmere. This should keep you warm enough as long as the temperature hasn't dipped to low.
You could pair this simply with tailored trousers or jeans and black leather shoes.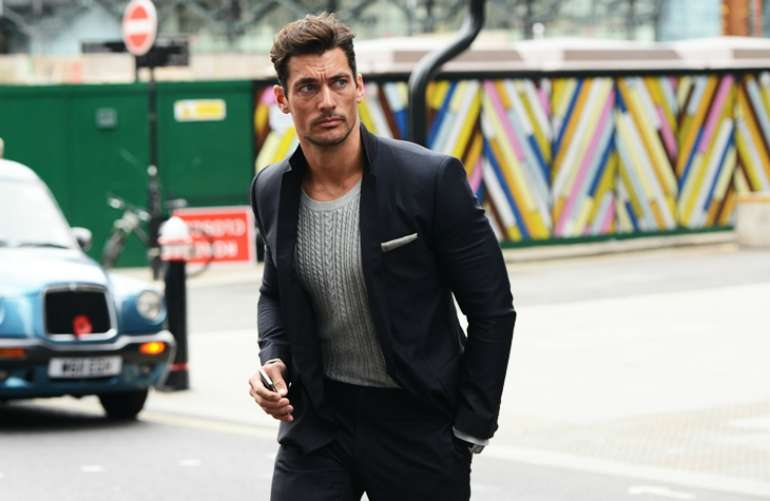 At the other end of the spectrum, you can you could add a blazer over your most casual daytime clothing such as denim shirts or jackets. Multi-casual layering is what you should be aiming for here. For an effortless style, you could even throw a blazer over a plain hooded sweatshirt for an instant cool casual look that will keep you toasty.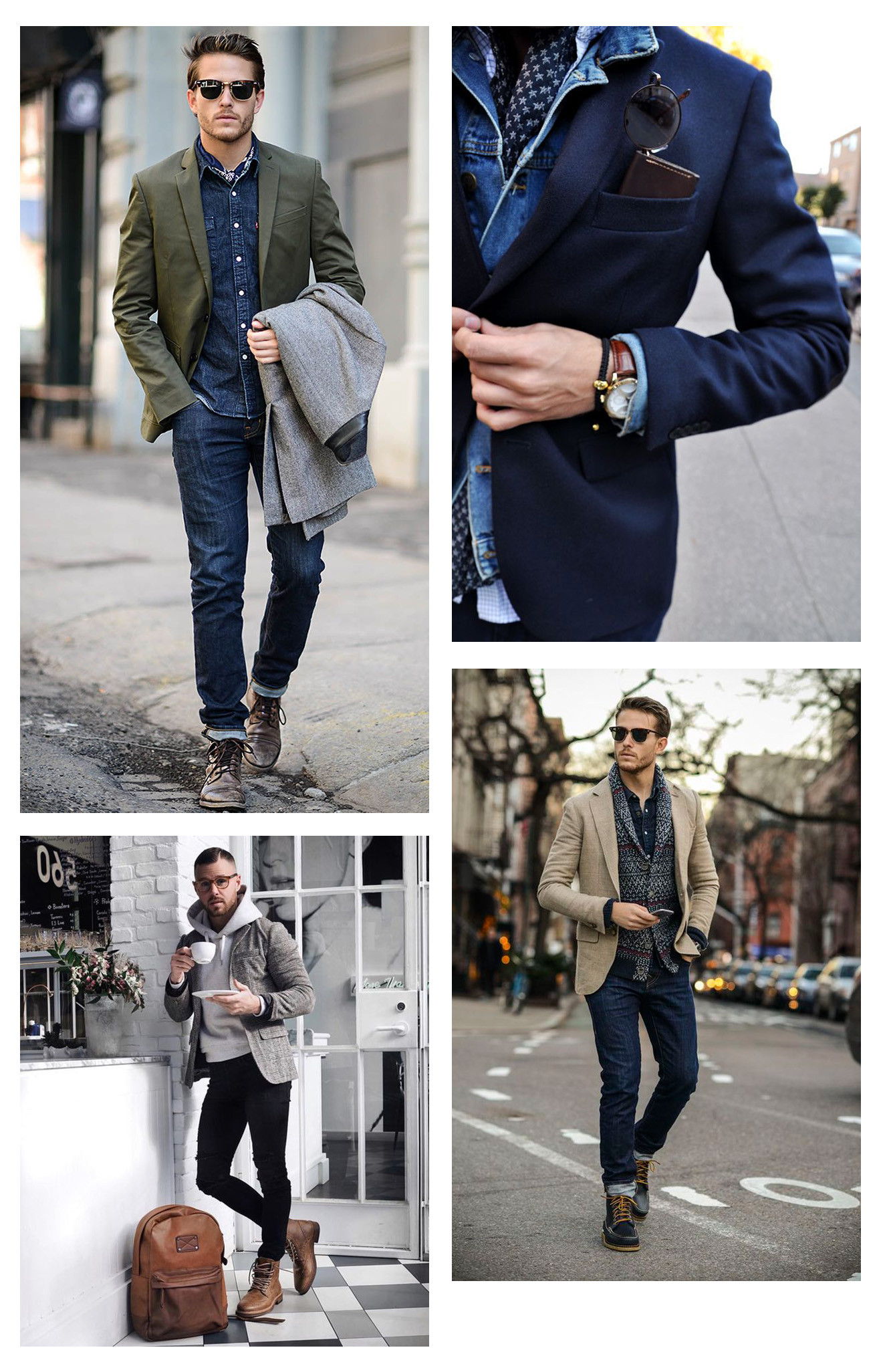 Overcoats can smarten up your look in an instant. Just like a blazer, it's a symbol masculinity and is often worn with smart formal wear such as business suits – it's structure and detailing such as pockets and buttons add to this effect. The more intricate detailing it has the smarter it will look.
Consider mixing a light tan cashmere overcoat with jeans, tees and trainers – to smarten it up a little more replace the trainers with brogues or Chelsea boots. For something a little more 'restaurant friendly' and further towards the smart end, bring together three smart pieces – opt for the brogue and jeans but, replace the tee with a crisp oxford shirt.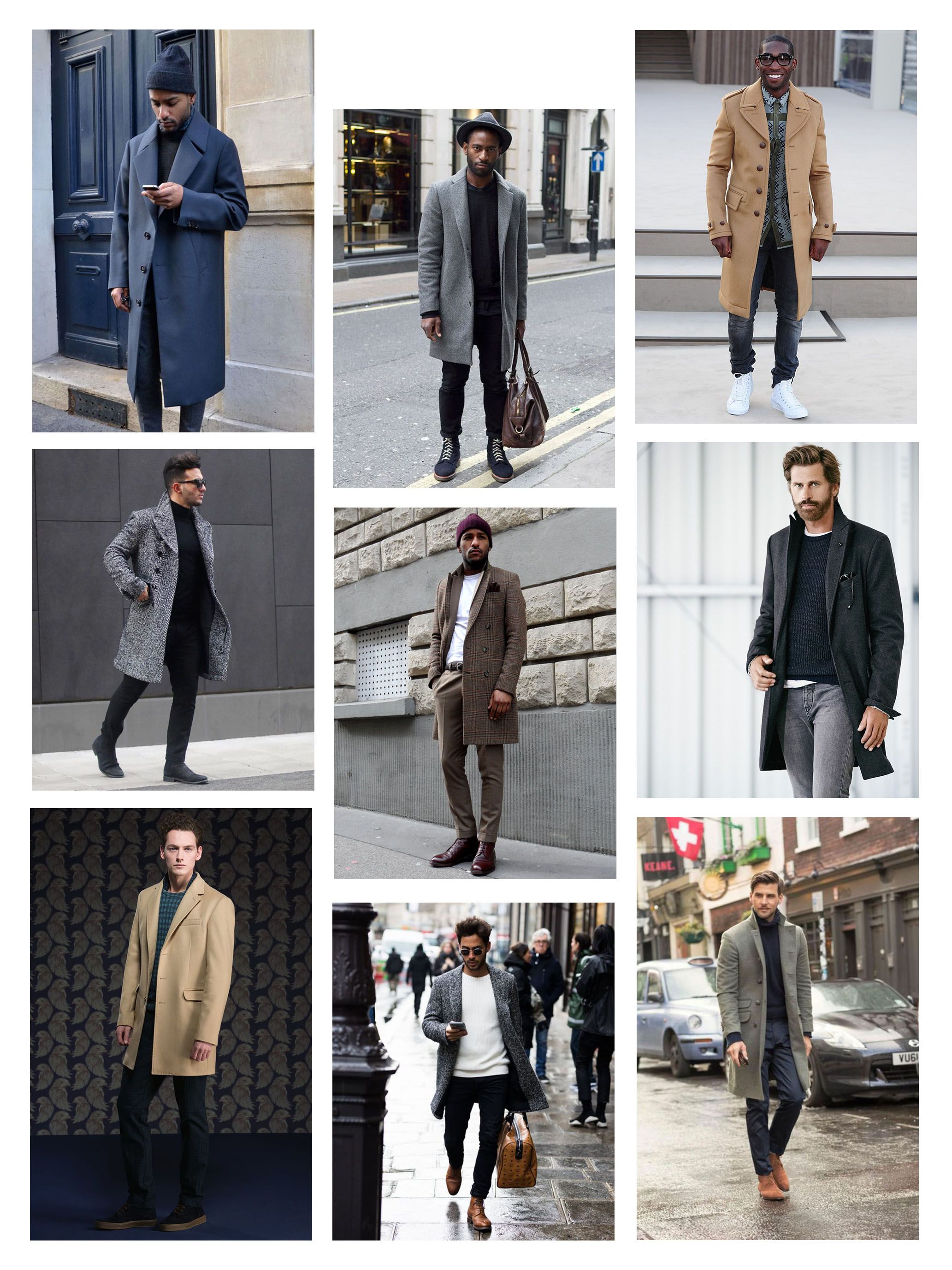 Join the conversation below. And like & share this article now.