If you are looking for the very best in minimalist white sneakers then you have to look toward Common Projects. Founded in 2004, by magazine art-director Prathan Poopat, and Italian brand consultant, Flavio Girolami. New York-based Common Projects debut collection "Achilles by Common Projects" consisted of a hand-stitched low-top leather sneaker, available in three colour options – black, grey and white.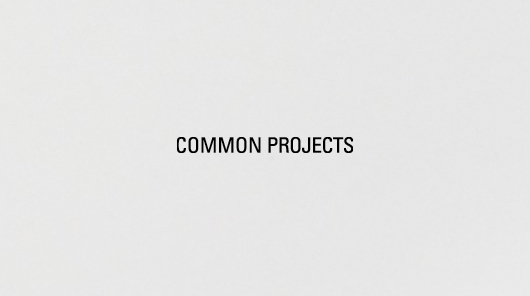 A clean-lined sleek aesthetic, Common Projects Original Achilles Low is quite easily considered a modern icon in luxury sneaker design. Each pair is handmade in Italy's Marche region in a small factory that crafted classic formal footwear, until Common Projects came along.
The price tag doesn't come cheap, but for all good reason – made from Napa leather, the type you'll find on a some of the best leather jackets – the quality and craftsmanship is above and beyond.
When launched in 2004, the retail price was set at £200 ($265), while this price may seem steep for the new kids on the block, this was a loss when materials and other costs were factored in.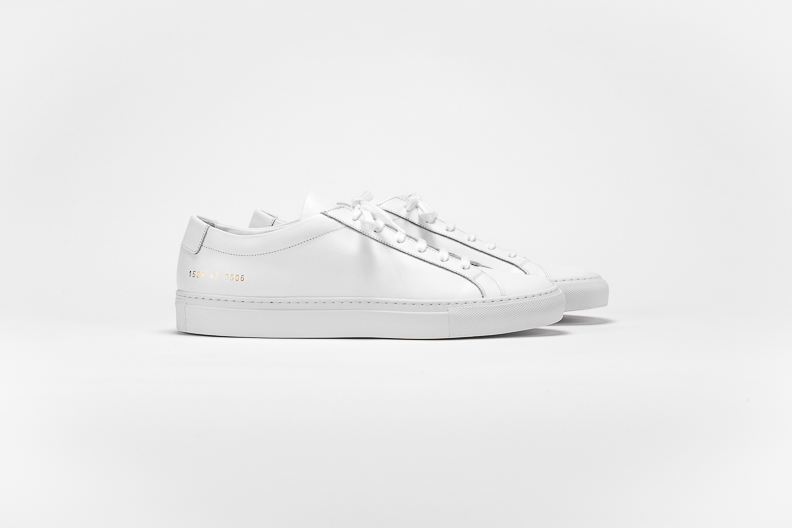 All shoes are branded with an iconic gold stamp to the heel – a line of numbers denoting the style, size and colour.
If, however, you want to keep to the strict clean utilitarian doctrine that Common Projects follows, the smallest detail has not been overlooked in its design – simply rub off the numbers one by one for a completely clean and sleek silhouette.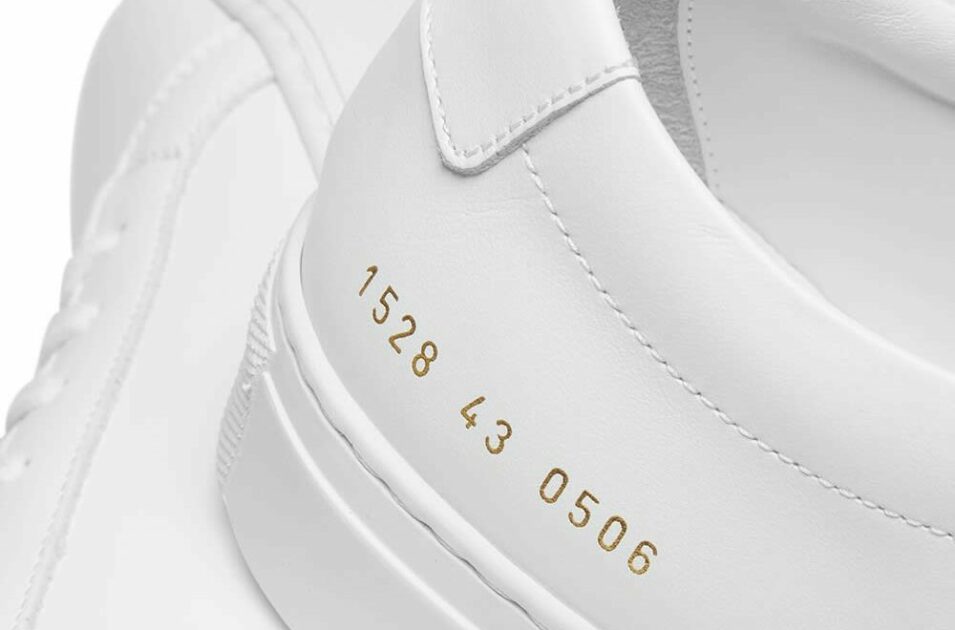 The Achilles Low is made with the care and attention of a handcrafted dress shoe, but it is a sneaker at heart. Casual but with a luxurious signature gives this shoe unmatched versatility.
Dress down a suit with a pair of sleek white Achilles Low. Pair them with shorts and a short-sleeve shirt, or black denim jeans and a polo shirt. Perhaps you would prefer to pair them with tailored grey wool trousers, a white tee and suede bomber jacket for masterfully put-together smart-casual look for fall.
Common Projects have expanded their collection over the past 15 years with over 50 original designs, stocked in 36 countries. Check out some of their latest designs now and find your perfect style with Common Projects.