Let's go back to something special, something classic, something traditional.  We have seen new watch companies come from nowhere to rival the old traditional watchmakers. Thanks to the likes of Instagram and the big social networks, they have created waves online with their new designs that have inspired and captured many people's desires.  Their success is truly deserved to the best of them. What they have done is given luxury with an affordable price tag. Affordable luxury is the term coined. I think many of you have seen them – perhaps one of the most successful in recent times is Daniel Wellington and there are many more examples.
These new watchmakers are offering something 'different' and something 'special', each with their unique modern or classic designs but… they have lost a traditional aspect that so many people love when they hold a watch. A traditional watch was never just a fashion statement or the latest item just to add style to your look. It was something that added value to a man – that small but precious instrument of time that added a touch of class to how a man presented himself – making a man more of a gentleman. It was that one item that you wore that was truly precious…often handed down as a personal gift from generation-to-generation. For this, a watch has to be everlasting, it has to be designed with the thought that this will outlive the man who wears it and will be something they will be proud to give to a special person in their life.
Marloe Watch Company
Nestled in the Oxfordshire countryside, England, a watchmaker has 'turned the cogs' back to the traditional methods that we cherish so much in watch making, all whilst creating designs that have captured both a contemporary and yet elegant classic appearance in nature. Their name is Marloe Watch Company and their timepieces are something quite special…
They have gone against the tides by placing emphasis onto traditional methods with manual, mechanical movements. Just like they say "Marloe is proudly going against the grain to create the most traditional of all watches – the hand-wound timepiece".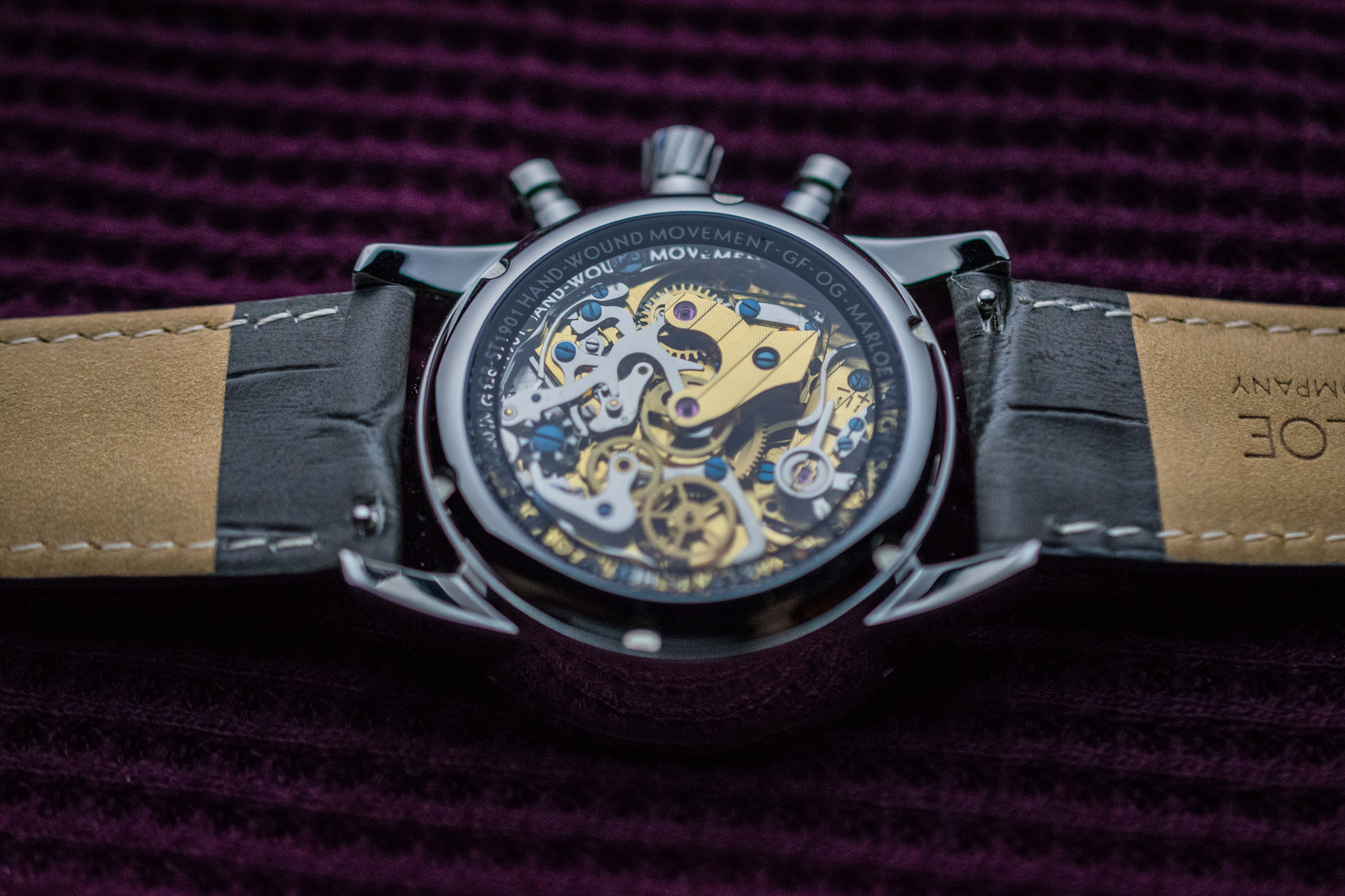 The time will never run out on their hand-wound timepiece, its an instrument that a gentleman can wear with pride. They currently have three collections, each with their own unique designs – the Cherwell, Derwent, and Lomond. We think we should let the designs speak for themselves, so here's just a few in their collection…
Founded in 2015, Marloe's latest timepiece – the Lomond – was crowdsourced on Kickstarter. The Lomond chronoscope has been crafted using a Seagull ST19 movement. This movement, whilst reliable, has also allowed the timepiece to keep its affordability. The Lomond is still in production as we speak and is expected to be delivered in October 2017. Available on pre-order through their site, the Lomond comes with a retail price of £449.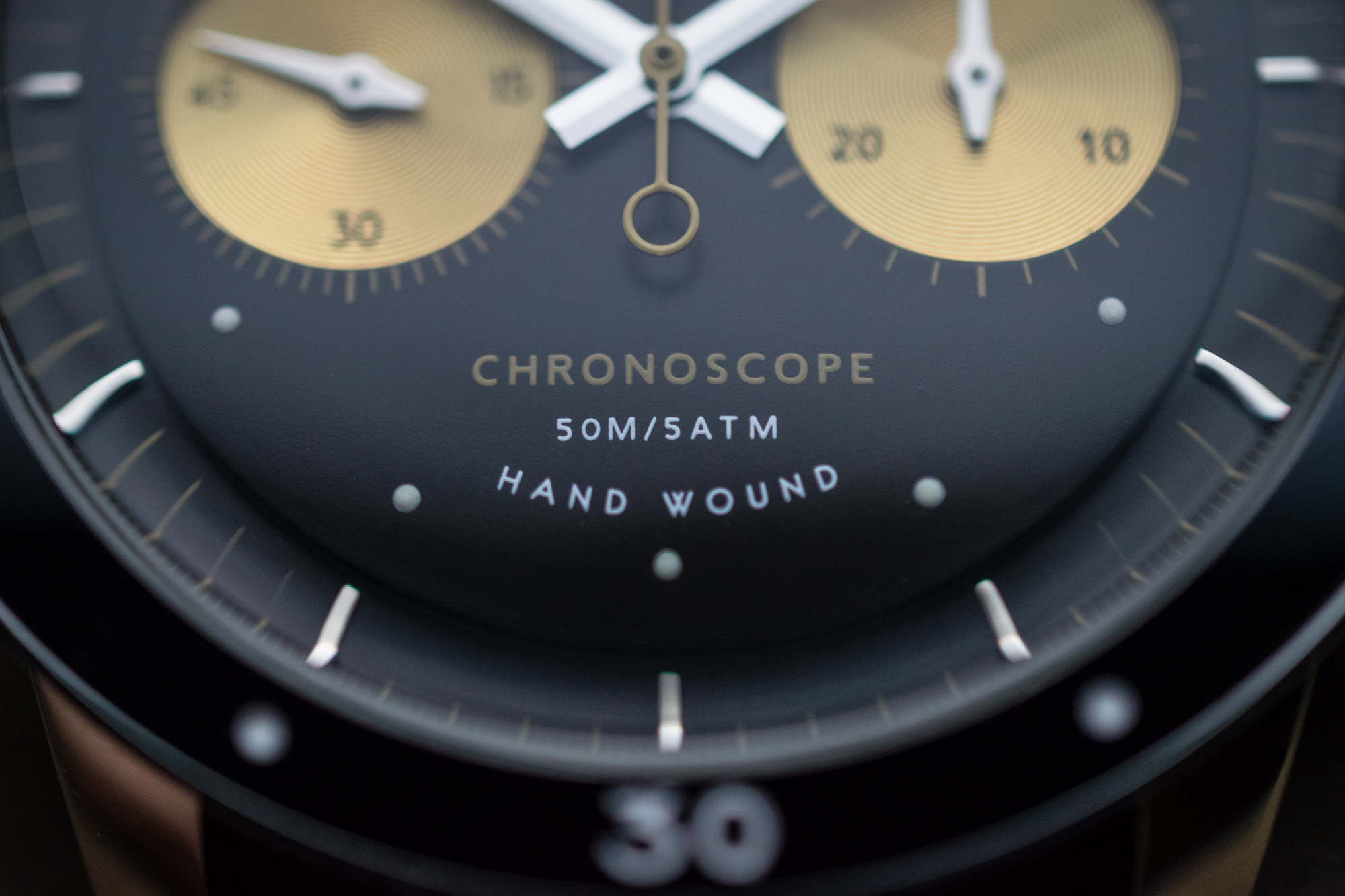 Marloe's current available collections – the Cherwell and Derwent – both come with their unique designs and internal mechanisms. Their first model, the Cherwell, takes on a more traditional design 43mm watch face and includes an exhibition back revealing the intricate mechanism contained within. The Cherwell is a very affordable £249 and we believe offers so much more than other watchmakers that have collections at around this price.
The Derwent is the second model in their collection, with four variation on the same 38mm design. The variations includes a design based on an old pressure guage with one in that particular collection having a nauticle theme with its metallic blue dial and rose gold case. The Derwent, unlike Marloe's other collections, has a solid case back with a small pot hole displaying an ocillation balance wheel and other internal workings – it definitely makes for an interesting design.
Marloe has a beautiful collection that you should really take a closer look at on their site. If you are planning on getting a new watch for yourself or as a gift, then Marloe, we believe, may stand the test of time to being a watch that you or your loved one will always truly cherish.
Join the conversation below. And like & share this article now.