We have come together to pick out a few gentlemen with an exceptional urban style, from the streets. We believe that they have nailed the urban look. Maybe they can inspire you to find your urban gentleman within you.
This urban gentleman collection is mix of streetwear with a relaxed, casual look and some with a smarter edge. The gentlemen here have each found a complimenting look, some using classics wardrobe staples to get their desired style.
So, if you are feeling lost on the street, maybe these finely dressed gentlemen can set you in the right direction…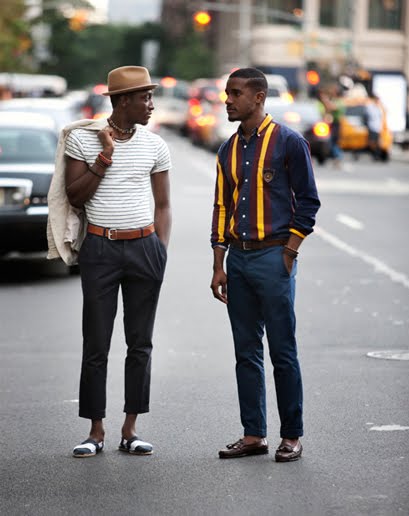 The 'urban look' is ever changing and it's also on a bit of a spectrum. What could be considered urban to one, could be deemed casual to another. To a lot of individuals, their urban style is the more casual them, it's often their everyday look that the go for. To a great extent, the urban style gives the individual the most freedom of self-expression compared to any other style out there. Think of a smart event, such as a ball and picture the diversity in men's styles…there's very little, if any.
Now, increasingly men are opting to go back to the more traditional items of clothing to incorporate into their urban look. Pictured above are two gentlemen that have followed this trend, giving their look a lot of personality as a result. On the right, we have a guy that has paired chino's with loafers, and to really make the look unique, has used an adventurous button down shirt with bright orange verticle stripes.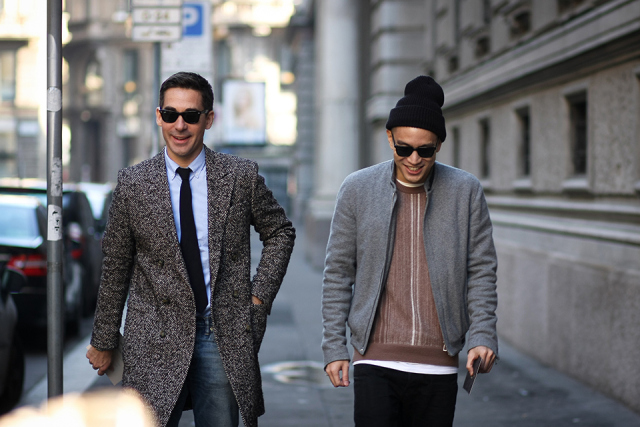 These both are using grey a to finish off their autumn/winter attire. The gentleman on the left has opted for a great smart long coat with speckled detail thrown over classic smart-casual wear. The guy on the right has opted for something much more casual fitting. Layering with neutral colours, he has finished off his look with a grey cotton bomber jacket.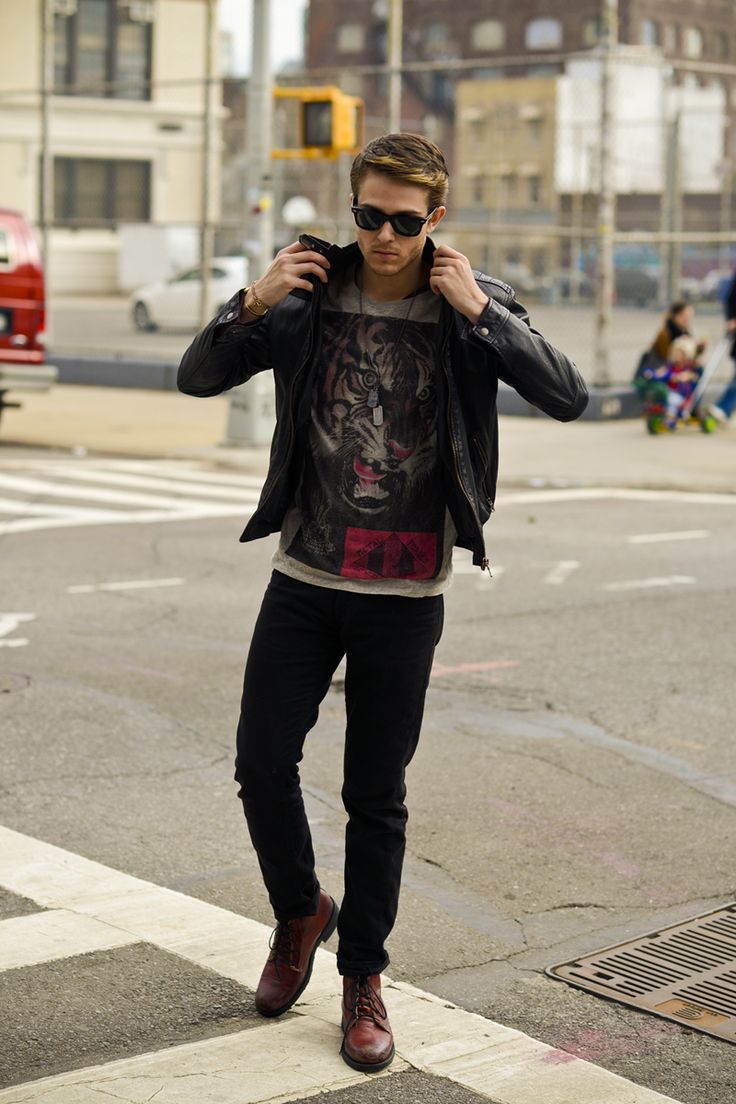 This gentleman has put together what many would consider more of a street style look. Using black jeans and printed tees to emphasise this, and to finish it off with a classic leather jacket. Notice how he has opted for brown boot rather than trainers, a more mature look that's more suitable for the cool, rainy seasons.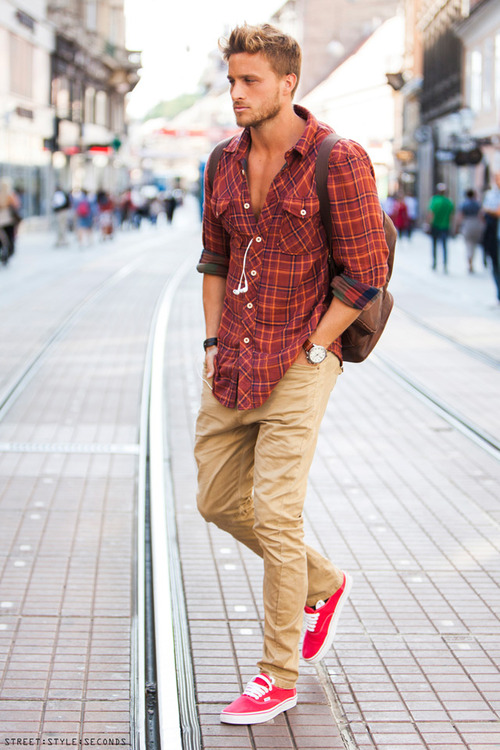 This gentleman here has kept it very cool and relaxed, perfect for the summertime. Using an orange, crosshatched shirt, and red canvas shoes to match. He has also gone with one of the staples for any gentleman – the chino. Light chinos are great for the summer period and should always be at hand in your wardrobe.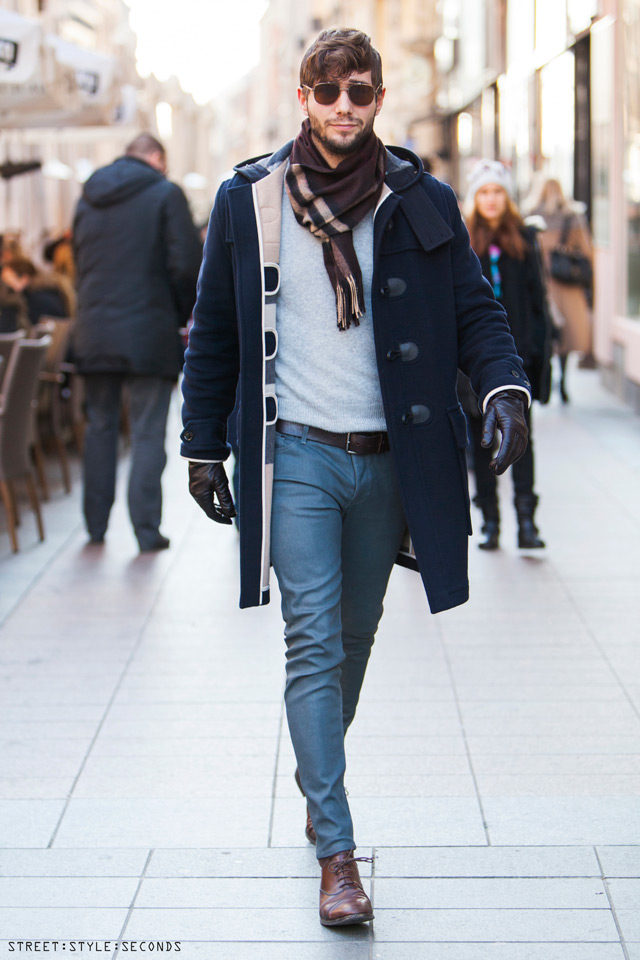 The winter warmer. This gentleman has nailed the winter look! He has used a pair of well-fitted jeans and a neutral sweater, then included a thick dark coat and scarf to finish off the winter look.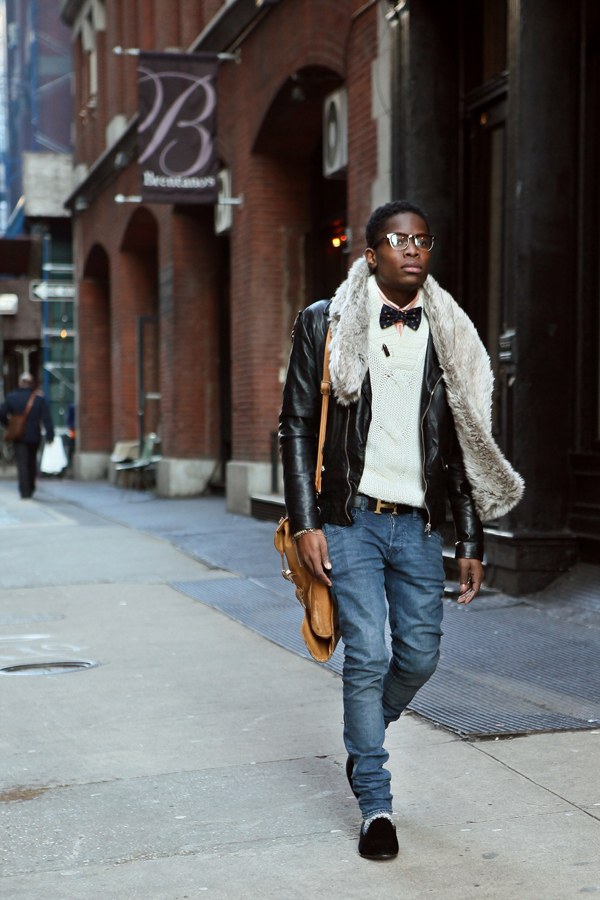 This guy has really blended styles well. A sort of preppy street look that's quite casual at the same time. Using the light wool sweater contrast with the leather jacket, which is a major element to make this outfit work. The bow tie adds a unique preppy, nerdy feel to the overall outfit. The relaxed jean trouser and the leather jacket is what brings out the urban theme to this. With the slightly baggy trouser adding a much more rugged approach to the look – great for the colder months – and the use of wool and neutral colours – this really is a great autumn/winter urban outfit.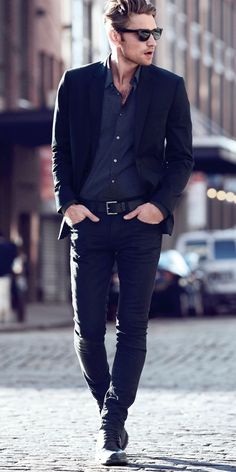 The dark attire is one of our favourite smart-casual, cool pieces. This gentleman has used a dark blue shirt to break up the solid black from the rest of the attire. He has used dark skinny jeans instead of suit trousers to keep it casual and a pair of black boots to finish off the look. A look really is a great idea that we recommend.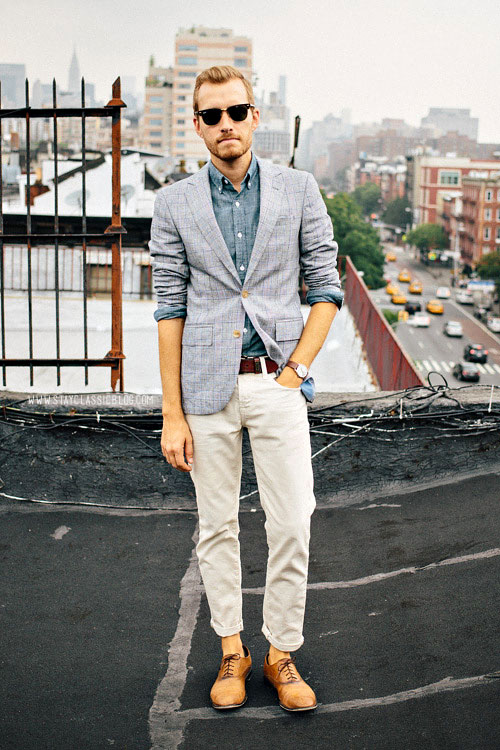 This is a great smart-casual look for the summertime. This gentleman has paired together a number of traditional summertime items of clothing to bring about a relaxed smart-casual look. He has also achieved by opting very light, neutral seasonal clothing. Pairing light rolled chinos and has gone sockless with brown leather shoes. This really makes the look much more casual and besides, is more suitable for the warmer months. To finish this look off he has thrown a light linen grey blazer over a denim shirt, bringing together both smart and casual elements.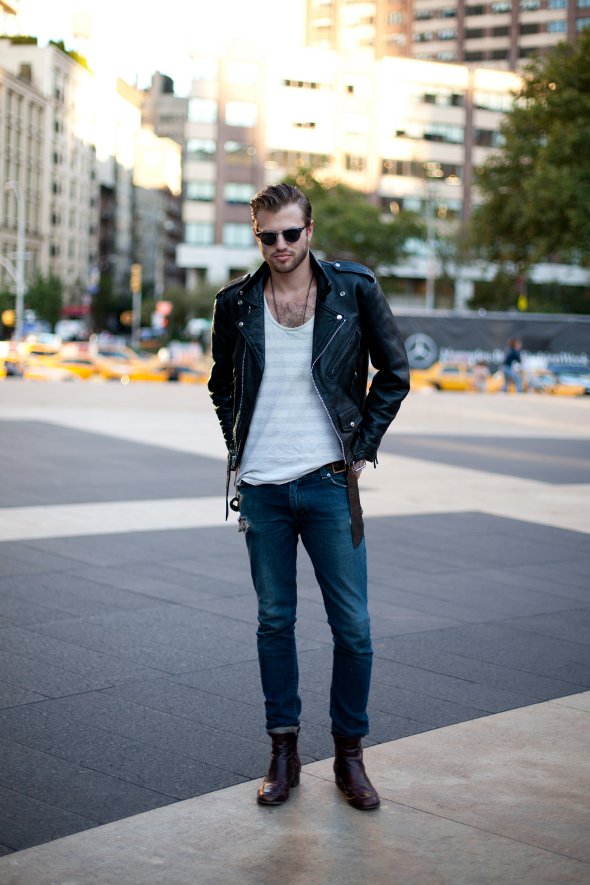 This is a great street style look for the modern man. It's very cool and casual. The guy pictured above has put this piece together with denim jeans and a simple and plain deep round neck t-shirt. To add style he opted for sleek leather boots and a classic leather jacket. This is one of those all too easy styles that you just can't get wrong.