Get ready for the season to come with these men's spring casualwear essentials. The warmth and sunshine of spring can instantly lift the mood of so many of us. Making the most of the outdoors, whether out on an adventure, at the park, the beach, or socialising at home in your garden, it necessary to dress for comfort all while ensuring your style is on point.
With a change in season, comes a change in your wardrobe and style. Casualwear will likely be the go-to dress code for most of the season, especially on your days off relaxing. Conflicting days tend to be the norm – we would expect nothing less from our weather – so building an appropriate wardrobe is key.
A spot of colour should be at the top of your thoughts, giving you fresh bold looks and instantly lifting your mood.
You may need some help with putting together the perfect spring out, so here are a few men's spring outfit ideas to get you through the rest of the season dressed flawlessly and looking incredible.
Let's start the men's casual wardrobe essentials for spring and get the season on course for one that you can enjoy.
1. Pastel Coloured T-Shirt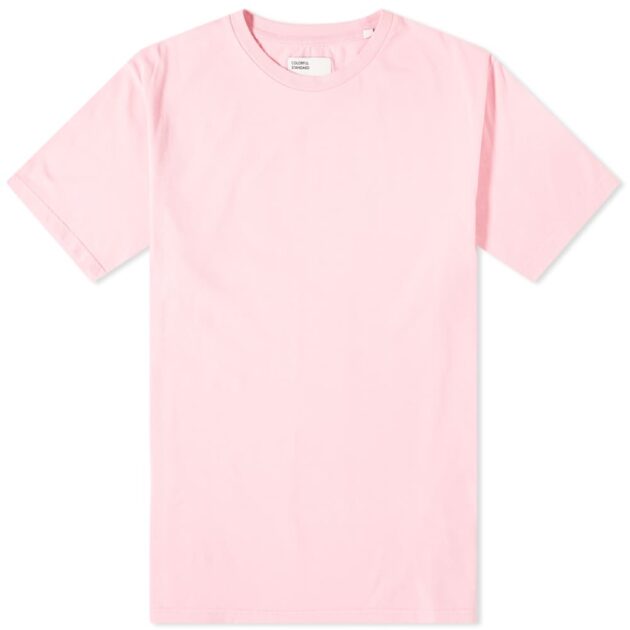 Colorful Standard Classic Organic Tee
Nothing screams 'spring' like pastel colours. Put some colour into your spring wardrobe with a fresh new pastel tee from Colourful Standard.
BUY NOW FOR £29
2. White Sneakers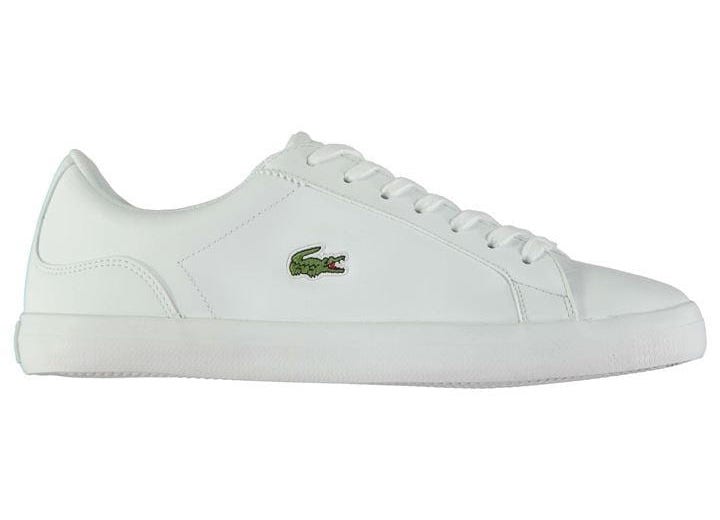 Lacoste Lerond Trainers
One of the most versatile footwear choice for this season is the white minimalist trainer. This white leather sneakers by Lacoste are the perfect trainers to pair with your spring outfits this year.
BUY NOW FOR £67
3. White Denim Shorts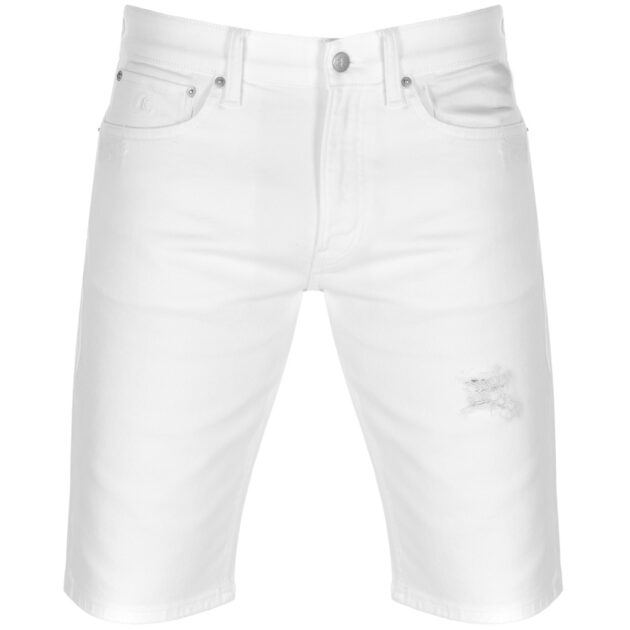 Calvin Klein Jeans Regular Fit Denim Shorts White
White denim shorts are a great up-to-date item of menswear. One of the spring casualwear essentials that will show others you know who to dress well and in style, especially on the warm sunny days. Pair these white denim shorts with your favourite tee and a pair of minimalist white trainers. These also pair well with a dark hue Hawaiian shirt or vertical striped shirts.
BUY NOW FOR £70
4. Black T-Shirt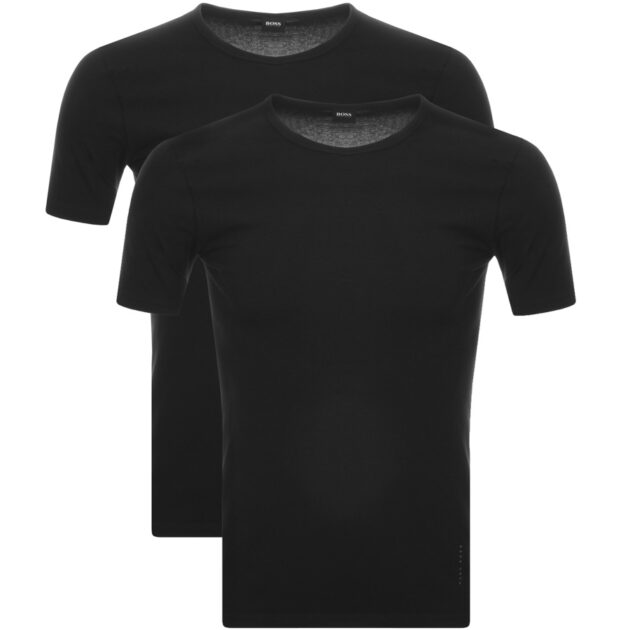 Hugo Boss 2 Pack Crew Neck T-Shirts Black
Go back to basics. Plain black tees can form the base of many exceptional men's casual spring outfits that have a very modern feel to them. They can pair well will both trousers and shorts, depending on the weather. We advise you keep a few of these in your wardrobe – these 2 pack crew neck black tees by Hugo Boss would make a great inclusion to your spring wardrobe.
BUY NOW FOR £28
5. Denim Jacket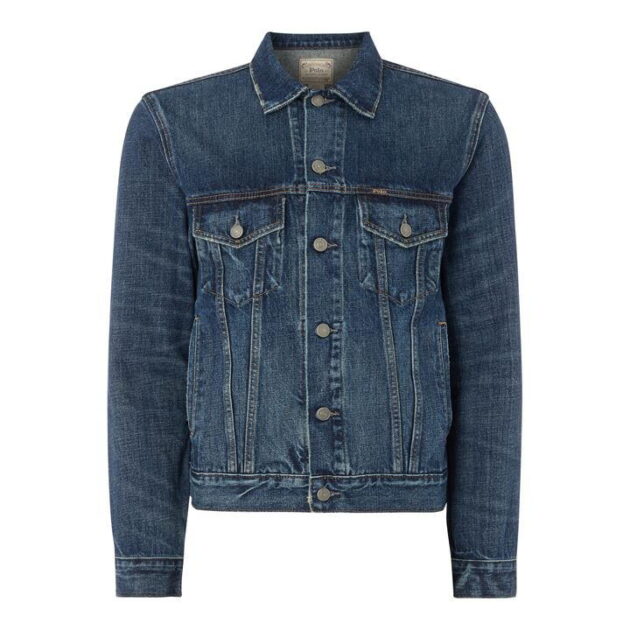 Polo Ralph Lauren Denim Trucker Jacket
If you are looking for the perfect transitional piece, then this is it. The denim jacket always seems to stay in fashion and is great to add a light layer when on those chilly days. This is one of those all-season wardrobe staples that gives so much. This denim trucker jacket by Polo Ralph Lauren is the perfect example, and if you do not own one, this is where you should start.
BUY NOW FOR £123
6. Swim Shorts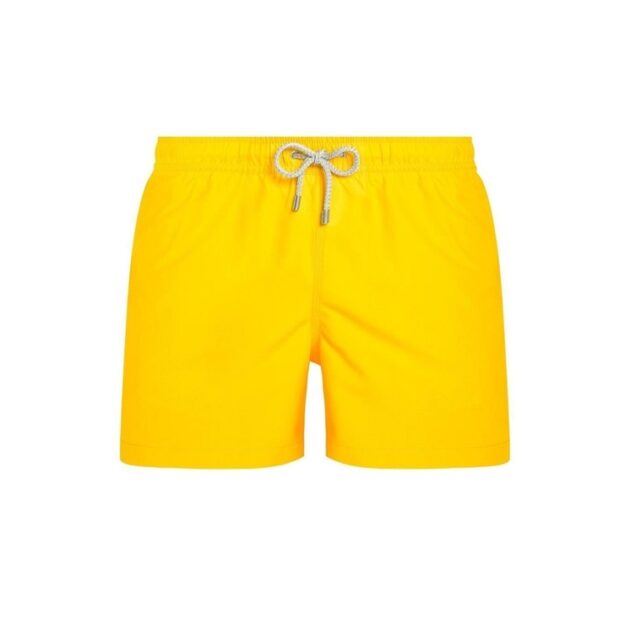 Bluemint Oscar Dandelion
Though the spring weather is ever-changing, the hopes of many days of sizzling sunshine mean a pair of swim shorts should be ready at hand. Sunbathing poolside or by the soaking up the rays on the beach, whether home or abroad, the swim short is an essential men's clothing item for spring and summer.
BUY NOW FOR £90
7. Sunglasses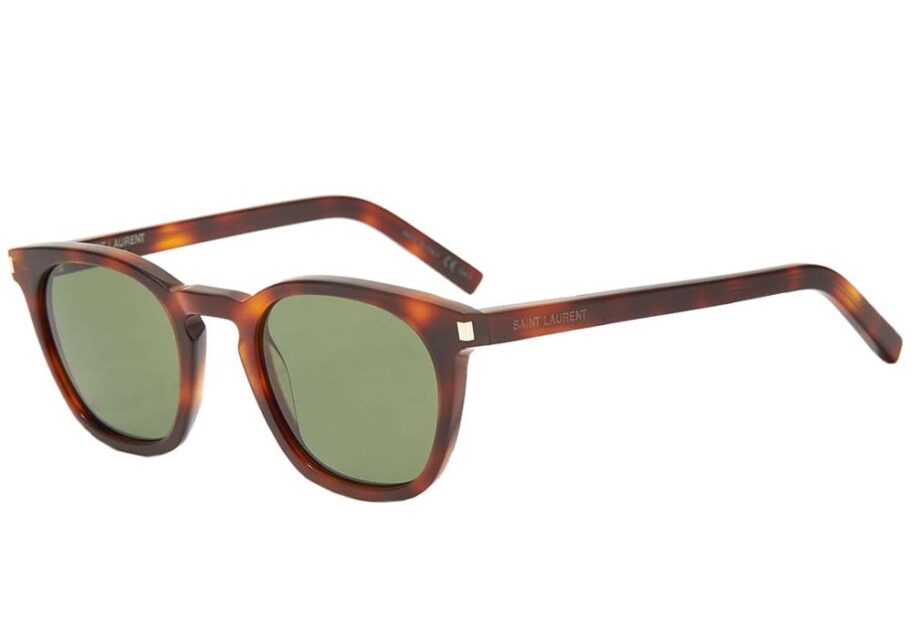 Saint Laurent SL 28 Sunglasses
Whether you are heading on holiday or relaxing closer to home, a pair of sleek shades will help to protect your eyes and add to your style at the same time. These Saint Laurent are our choice of sunglasses, a classic style revisioned.
BUY NOW FOR £225
8. Denim Jeans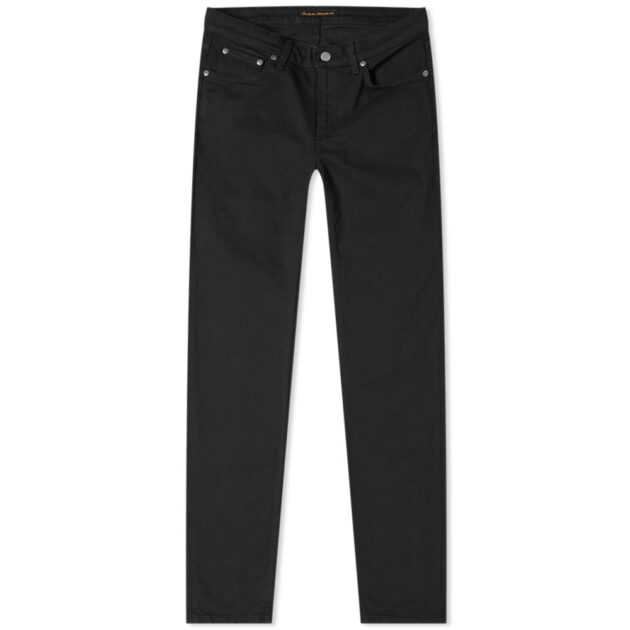 Nudie Skinny Lin Jeans
Denim jeans should be in your spring arsenal. When the weather is on the dull side and shorts are out of the picture, it's a good idea to have a new pair of denim jeans at hand. Last season denim may have become overly worn in the wash, colours often fade, looking worst-for-wear. A new pair of black denim jean trousers can assist you with a wide array of looks, both for the daytime and evening.
BUY NOW FOR £99
9. Suede Bomber Jacket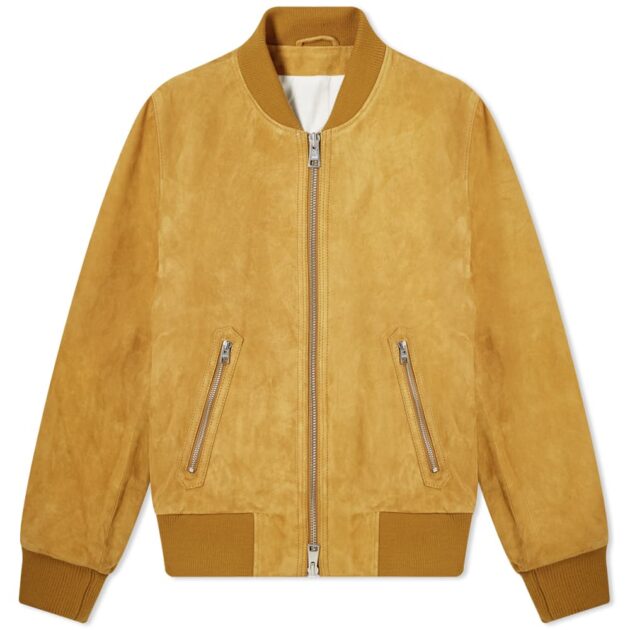 AMI Suede Bomber Jacket
A cool casual suede bomber jacket with its retro undertone is a nod at classic Hollywood – think the king of cool, Steve McQueen. A suede bomber jacket, such as this by AMI, would be a great investment for any man and it will last years and years to come.
BUY NOW FOR £689
10. White T-Shirt
DSQUARED2 2 Pack T Shirts White
The classic white T-shirt is timeless and lays the foundation for many simple and stylish outfits. From the 50's era, the white tee has laid the foundation for some iconic men's looks – think slicked back hair, denim jeans and a biker jacket. An old white tee that's been put through the wash enough times will look tired and dull – a new white tee makes all the difference in an outfit. Ensure that it's fresh, clean and pressed when you put it on, you will feel so much better and it will show.
BUY NOW FOR £75
11. Lightweight Jacket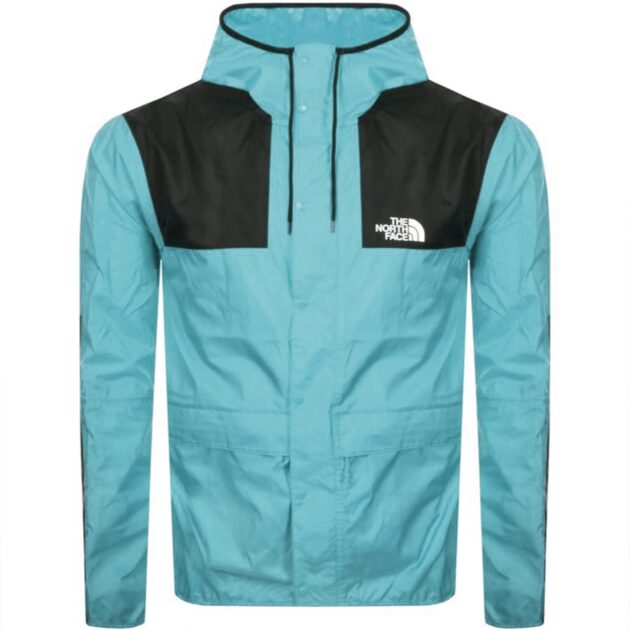 The North Face 1985 Mountain Jacket Blue
Of course, you would not make it through the season in one piece without some protection from the rain, and rain it will, that's for certain! Thick and heavy rainproof coats are out, lightweight jackets are definitely in. Trench coats look great and do the job but for a casual day, not so. As the weather can be unpredictable with sporadic showers but the temperature still mild and pleasant, look to something that won't make you overheat or one you could easily pull out of a rucksack, such as this lightweight jacket by The North Face.
BUY NOW FOR £85
12. Checked Overshirt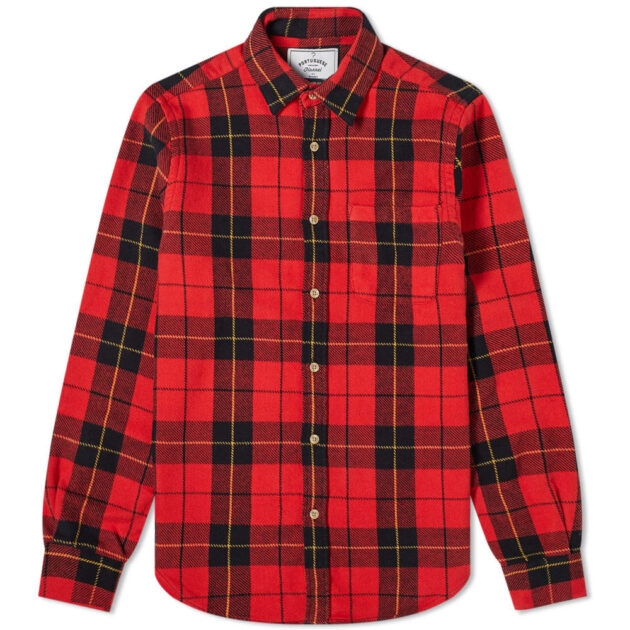 Portuguese Flannel Colorado Check Overshirt
For a rugged outdoorsy style, there is nothing as good as the checked overshirt. An instant masculine vibe, the checked overshirt is the perfect menswear clothing item for keeping you in comfort all season. The fabrics and weight are just right to keep you at the right temperature, and the temperature does climb throughout the day, simply whip off the overshirt and tie around your waist for a cool and relaxed vibe.
BUY NOW FOR £59
13. Neutral Chino Trousers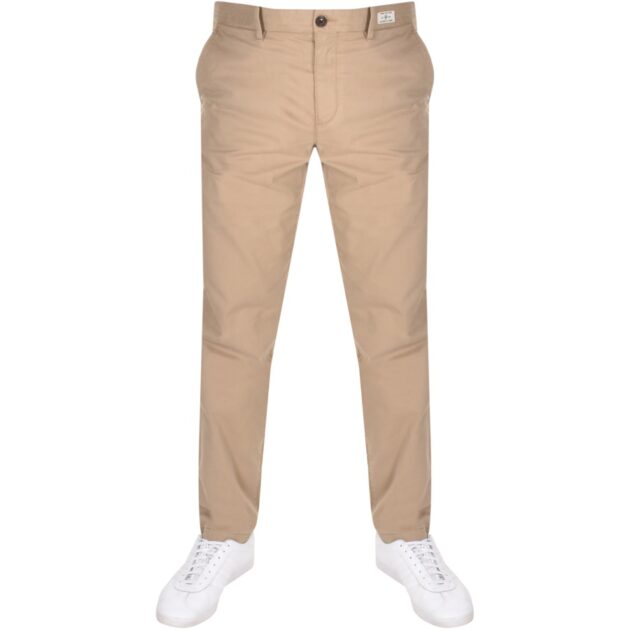 Tommy Hilfiger Denton Straight Fit Chinos Khaki
Neutral chino trousers had to make it on the list of spring casualwear essentials for men. A relaxed trouser style that's versatile. If you have a pair of chinos, update them with one that is new, perhaps a different neutral hue. You will most likely be seeing the chino trouser make a considerable appearance of the coming months, into the summer.
BUY NOW FOR £90
14. Chukka Boots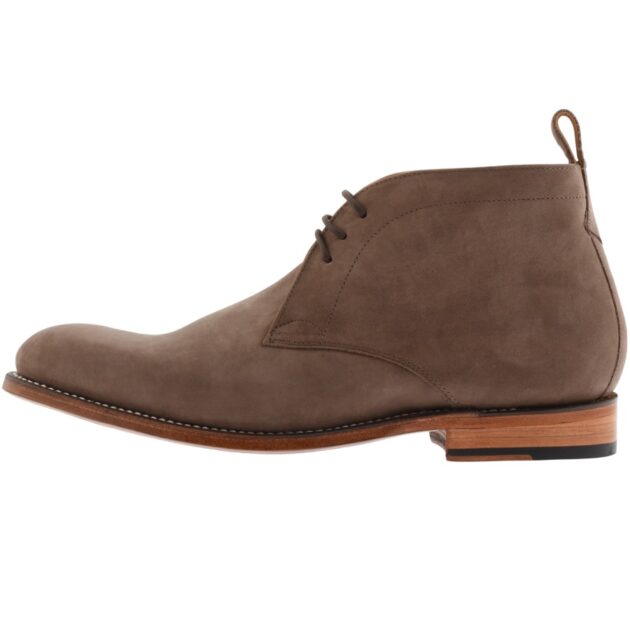 Grenson Marcus Chukka Boots Brown
Lay aside your thick autumn & winter style boots and slip into a pair that's made for the warmer seasons. The Chukka or Desert boots as it's known to some is a classic a versatile staple that has been used for years. These Chukka boots by world-renowned English shoemaker, Grenson, with its smooth, oily nubuck and soft brown colour are exceptional – they don't get much better than this!
BUY NOW FOR £216
15. Spring Fragrance
Yves Saint Laurent Y Eau De Toilette 60ml
Every man needs a fresh scent for spring. The final item for the men's spring casualwear essentials has to be a great aftershave that's suited to the season. A crisp and refreshingly masculine scent with top notes of geranium, lavender and white aldehydes, yet strong and sensual at the heart & base with balsam fir insense and token bean.
BUY NOW FOR £55